Mumford & Sons Bassist Ted Dwane Released From Hospital After Successful Surgery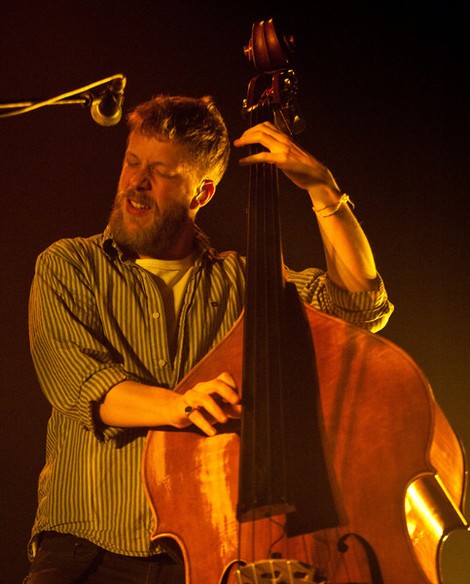 Mumford & Sons bassist Ted Dwane was released from the hospital on Thursday following surgery to remove a blood clot from his brain.

The band posted on its website that Dwane is doing well with his recovery and that the surgery proved that he "does indeed have a brain."

The band was forced to pull out of this weekend's Bonnaroo Music Festival in Manchester, Tennessee, and they'll also have to skip the upcoming Telluride Bluegrass Festival in Telluride, Colorado.

The band also canceled a show in Bonner Springs, Kansas.

The musician was hospitalized on Monday when doctors discovered the clot, which required surgery to remove.

"It is with great joy that we can announce that Ted has been discharged from hospital and is on the road to a full recovery," a post on the band's Facebook page reads. "The surgery went well, and the excellent medical team helping him are very pleased with his progress. He has been nothing short of heroic in how he has handled the whole ordeal, and now it has been medically proved that he does indeed have a brain."

The band says they had hoped to make their scheduled festival gigs, but are more concerned about Dwane's health.

"If we could've we would've, you know that about us. We trust that you can respect our collective desire to encourage Ted to make a full recovery, and that this is based purely on the medical advice we have received.

"On behalf of Ted, and all of us really, we would like to thank every one for their compassion and support at this time and we are very excited to get back out on tour as soon as we can."

So far Mumford & Sons are still on schedule for their appearance at this year's Glastonbury Festival in Britain on June 30.