MTV VMAs: Macklemore Hoping To Thank Justin Timberlake For 'Years Of Pain'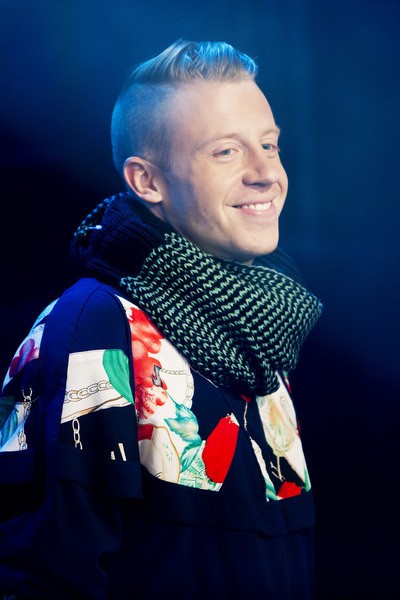 "Thrift Shop" singer Macklemore is hoping to finally one-up childhood rival Justin Timberlake at Sunday night's MTV Video Music Awards.

The Macklemore & Ryan Lewis rapper, real name Ben Haggerty, spent years in the shadows of Timberlake after the "Suit & Tie" singer bested him numerous times throughout the beginning of their careers.

But Macklemore isn't bitter -- he plans on thanking JT if he wins any of the five awards he's nominated for at tonight's ceremony.

"Justin and I have been competitive for years... It started out as a basketball rivalry, hot dog eating championship, where we both lost. But it's been a rivalry, it's been a competition and this doesn't stop..." he told MTV News.

"This is just the continuation of a lifelong, childhood (rivalry)," he adds. "I never made it onto the Disney Club (The Mickey Mouse Club) as a kid and he did. I was actually runner up to Justin... This year I hope that I get a little bit of redemption, 22 years later... My acceptance speech is, 'I would like to thank JT for making me work harder throughout all those years of pain'."

Timberlake is also up for five awards, and the two will go head-to-head in three categories: Video of the Year, Best Editing and Best Direction.

The 2013 MTV Video Music Awards gets underway from Brooklyn, New York's Barclays Center Sunday night at 9pm.