MTV: Video Roundup Ep. 6: ESP, Bobaflex, For Today, This Or The Apocalypse, the Pineapple Thief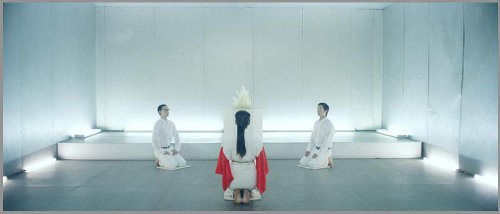 With so many excellent videos floating around, sometimes you just cant get to them all, but we here at Get eXposed Music surely can. As we continue to pick up the slack for MTV (even though they still have a Music Video Awards show for some reason), use these videos to fill your enrich your life with the sound of music (of something hokey like that).
ESP - "627"
ESP is a new Los Angeles-based trio whose primary interest is, as their name implies, Extra Sensory Perception. The group explores this phenomena through their own synesthetic, synth-laden dreamscapes which literally overflow with hypercolored visuals. This is ESP, the sights, sounds and sensory overload of the West Coast cosmos.
http://www.facebook.com/connectesp    
Bobaflex - "The Sounds of Silence"
This is Bobaflex's take on the Simon and Garfunkel classic. You are going to like it or hate it. This is the third single off of the bands full length Hell In My Heart.

www.facebook.com/bobaflex
For Today - "Foundation" 
Christian metalcore band For Today has premiered their new video for the song "Foundation" here. The band's new album, Immortal (Razor & Tie), is available in-stores and online now. The video for"Foundation" was filmed with director Ramon Boutisveth (All That Remains, For Today,Trivium). 
This Or The Apolcalypse - "Hell Praiser"
This Or The Apocalypse has debuted their brand new music video for "Hell Praiser.". Directed by famed director David Brodsky (White Chapel, As I Lay Dying), this is one of two videos you can expect from the band in the coming months.
www.facebook.com/thisortheapocalypse
The Pineapple Thief - "All the Wars"
British progressive/indie rock quartet, The Pineapple Thief, has released a music video for the title track from its recently released ninth studio album, All The Wars. Robert MacFarlane directed the video, which is the first to surface from the new album.