MTV: Video Roundup Ep. 5: King Dude, Hortlax Cobra, Young Magic & More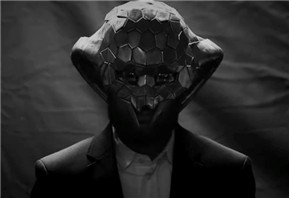 With so many excellent videos floating around, sometimes you just cant get to them all, but we here at Get eXposed Music surely can. As we continue to pick up the slack for MTV (even though they still have a Music Video Awards show for some reason), use these videos to fill your enrich your life with the sound of music (of something hokey like that).
King Dude - "Jesus in the Courtyard"
The man in black, King Dude, shares the video for "Jesus in the Courtyard" -- a dark rockabilly tune, that is good for the soul.
Hortlax Cobra - "House Of Pain"
John Eriksson is one third of Peter Bjorn and John. This year under his solo moniker, Hortlax Cobra, he released his debut solo LP Night Shift, a collection of songs ranging through a variety of electronic music styles. He's following that release with 1984, due out this December! House of Pain is full of retro computer generated imagery and other visual effects. Check out the music video here.
How to destroy angels_ - "Keep It Together"
How to destroy angels_ is a collective from Los Angeles composed of Mariqueen Maandig, Trent Reznor, Atticus Ross, and Rob Sheridan. An omen_ EP will be their debut release on Columbia Records, available November 13th digitally and on 12" vinyl. Watch an in-studio performance of "Keep it together" here.
Melody's Echo Chamber - "You Won't Be Missing That Part Of Me"
Ahead of the European release of her eponymous debut album next week, Melody's Echo Chamber has revealed a video for one of the album's highlights, "You Won't Be Missing That Part Of Me." The video was filmed by Matthew Saville in Perth, Australia around the recording of the album earlier this year and gives an insight into Melody's world in all its hazy sun-blistered brilliance.
Young Magic - "You With Air"
Young Magic presents the new music video for "You With Air" - a visual feast of surreal, noir landscapes.