MTV To Turn 1980's Flick 'Teen Wolf' Into A Series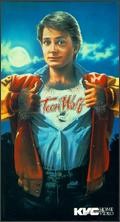 MTV recently greenlit eight projects for series development, including a reinvention of
Michael J. Fox
's 1985 film "
Teen Wolf
," according to
Variety
.
The show will focus on romance, horror and werewolf mythology. Hmmm...a show about werewolves. Anyone see the connection to "
Twilight
" here?
"
Criminal Minds
" writer Jeff Davis is on board with executive producers Marty Adelstein ("
Prison Break
") and Rene Echevarria ("
Castle
").
Watch the original "Teen Wolf" trailer here!