MTV To Premiere Five Hot New Videos This Week From Jay-Z, Danity Kane, The Fray, JoJo and Mary J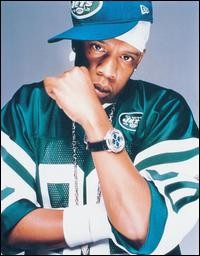 This week MTV is pulling out all the stops to show you the hottest new videos before the holidays are right under our noses!
This Video Premiere Week they're getting it started just like they should with the Jigga Man's second single "Lost Ones" off one of the most talked about releases this fall, "Kingdom Come". Here's what's in store this week:
Mon 12/4 -
Jay-Z
"Lost Ones"
Tues 12/5 -
Danity Kane
"Ride For You"
Wed 12/6 -
The Fray
"How To Save A Life" (new version)
Thurs 12/7 -
JoJo
"How To Touch A Girl"
Fri 12/8 -
Mary J. Blige
"We Ride"
Tune in to each premiere on its respected day at 11pm ET/PT on MTV!