MTV Movie Awards Host Russell Brand Just Wants To Make People Happy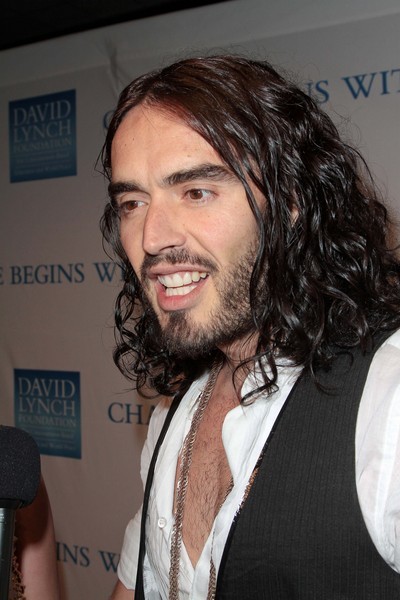 MTV has once again tapped Russell Brand to host the MTV Movie Awards. The controversial standup comedian is known to reveal a lot about his personal life and take digs and popular culture, but he tells reporters his only goal is to make people happy. He spoke to the Television Critics Association in January about his FX late night show Strangely Uplifting, and offered perhaps a key into his point of view as a performer.
"I don't see myself or my role as a malevolent jester attacking people who are already being attacked," Brand said. "The role I think of the comedian or the trickster is to communicate between people with power and people that are subjugated by that power.  All I want is for people to feel better than they do now.  That's all I want.  All I want is to make people laugh and to make people happy.  And as long as I stay in alignment with that, then I'm served by great forces."
Brand deflected attempts to get him to talk about his recent divorce from Katy Perry, claiming it was a mistake to see recent events as liner time. Also he doesn't care what people think about him.
"I just want people to be happy," Brand said. "All I want is for people to be happy. I don't mind what people think about me. What people think in their minds is not my business. This is their business. They have to live in there."
For his own well being, Brand confirmed he is in fact happy. "I am happy, thank you."
The MTV Movie Awards airs Sunday, June 3 and promises to be a happy time under host Brand. Strangely Uplifting premieres June 28.