MTV Movie Awards: Emma Watson, Jessica Biel, Kristen Stewart & More Stars Rock The Red Carpet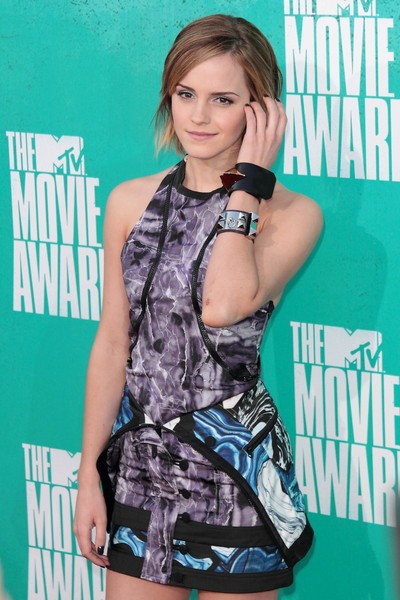 "The Hunger Games" and the "Twilight" franchise took center stage at Sunday night's MTV Movie Awards, taking home four and two awards, respectively. But let's be honest - many also tuned in to see the fashion!
"Harry Potter" actress Emma Watson looked adorable in a short multi-colored dress, while Kristen Stewart was her usual quirky self in a silver, yellow and purple dress.
Jessica Biel channeled the 70s with stick straight hair and a white long-sleeved dress. Charlize Theron, whose film "Snow White And The Huntsman" dominated theaters over the weekend, looked amazing in a red strapless gown.
"The Amazing Spider-Man" star Emma Stone was black and white and beautiful all over, while "Hunger Games" star Elizabeth Banks wore a spiderweb-like black pantsuit.
See tons of photos from the event...