MTV Movie Award Surprises: Can 'The Help' Beat 'Hunger Games?'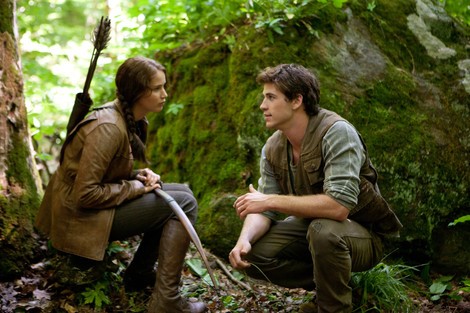 The MTV Movie Awards have their finger on the pulse of 2011/2012 cinema with tons of nominations for The Hunger Games, Bridesmaids and Harry Potter and the Deathly Hallows Pt. 2. If they're really current, Hunger Games will sweep but there are a few interesting surprises here too.
The Help is a nominee for best picture. Maybe it'll be the dark horse winner and make up for losing the Oscar? Only if Hunger Games and Bridesmaids split the vote. It's interesting that MTV acknowledges the popular historical drama, perhaps doing its part for civil rights education.
For best male performance, heartthrob Ryan Gosling earned a nomination for Drive even though mainstream audiences did not support the violent artistic thriller. And teen favorite Channing Tatum got nominated for The Vow. It'll be an ab-off and even still Josh Hutcherson is likely to clinch it as the newest teen idol at Hunger Games's Peeta.
For best comedic performance, both Melissa McCarthy and KristinWiig duke it out for Bridesmaids. McCarthy remains the favorite, though a surprise in this category is Project X's Oliver Cooper. The modest hit probably got more traction for being recent but it's still a triumph for Cooper, his first award nomination.
For breakthrough performance, Liam Hemsworth I guess gets the obligatory Hunger Games mention. Come on, his character does nothing in the first movie. It's all set up for Catching Fire and Mockingjay. Maybe it's a pre-emptive Expendables 2 nomination and they can get the Expendables to come to the show to support him. McCarthy and Rooney Mara both get their second nominations in this category, making three ladies nominated for two acting awards each (Wiig also has best female and best comedic performance.) It'll be a complex shell game for voters trying to find a way to vote for all three.
Now the fun categories: the Best On-Screen Transformation category has a spoiler for 21 Jump Street. Best Kiss is all traditional male/female couples. Adam Sandler and Al Pacino got snubbed for Jack & Jill. Gut wrenching performances include Ryan Gosling in Drive and Bryce Dallas Howard for The Help, which could only be referring to the pie scene. Wait, the cast of Bridesmaids and a duo from 21 Jump Street are also nominated alongside Gosling and Tom Cruise for Mission: Impossible – Ghost Protocol. So there's literally gut wrenching (vomit and poopy) and suspenseful gut wrenching competing in the same category.
Best On-Screen Dirt Bag also includes Bryce Dallas Howard for The Help. That's a nice way to put it. Wildly racist borderline child abuser would be another.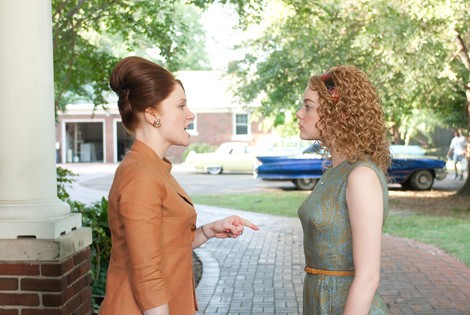 And the song from Like Crazy got nominated for Best Music. That's something. If they'd actually seen the movie they'd know how brilliant Felicity Jones is but we'll take what we can get. The MTV Movie Awards air Sunday, June 3.