MTV Can't 'Punk' Neil Patrick Harris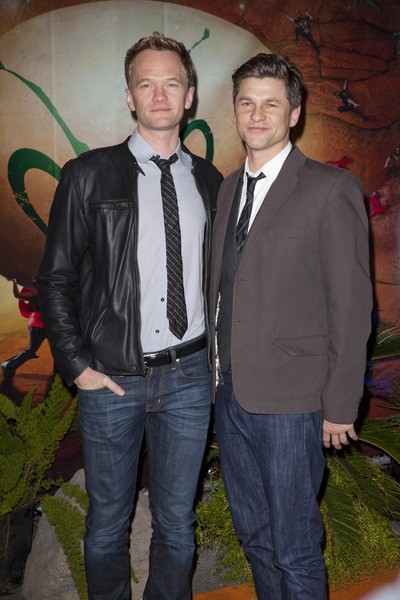 Punk'd has a good track record of successfully tricking celebrities, but Neil Patrick Harris apparently caught on to a recent attempt by the revived MTV show.
Although the messages have since been deleted (perhaps to keep the failure a secret), NPH tweeted "Rock climbing with @Davidburtka today. Chill Sunday fun." Maybe his partner was in on the prank?
Later on, however, he messaged his fans with "So the rock climbing was a ruse to try and have me Punk'd. Nice try, MTV. It'll take more than a live bear destroying my car to fool NPH."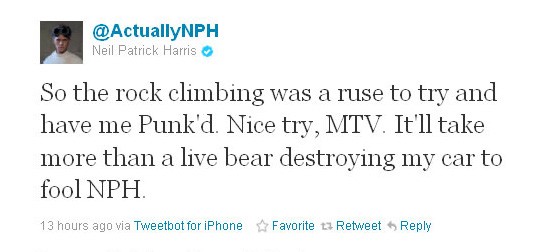 It's not the first time a prank has failed. Wrestler Bill Goldberg caught onto a prank that was supposed to make it seem like his motorcycle was destroyed by a truck. After the truck missed his bike entirely, and a replica of his ride (made by Jesse James, no less) still exploded, Goldberg simply said "Who do I get to kill first?"