MTV Bosses Defend 'Skins'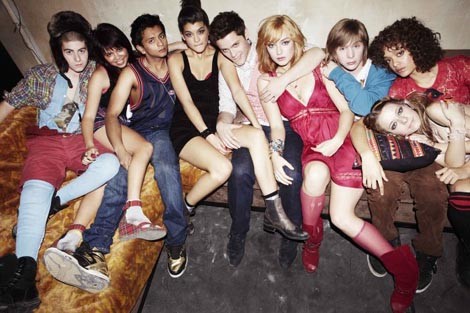 MTV bosses behind the U.S. adaptation of British TV hit Skins have defended the show's saucy content in the wake of a complaint from a campaign group and the loss of a major advertiser.

The new series, which premiered in America on Monday, features controversial storylines involving sex and drugs, as well as foul language and nudity.
 
On Thursday , heads of the Parents Television Council bosses condemned the program  and urged federal agents to investigate claims the show features underage actors in sex scenes.
 
Bosses at American fast food chain Taco Bell have now pulled plans to advertise during Skins, insisting the show is "not a fit" for their brand.  But executives at MTV, the network behind the series, have defended the controversial content, insisting the show features "real-world issues confronting teens in a frank way".
 
A statement obtained by Fox news, adds, "We are confident that the episodes of Skins will not only comply with all applicable legal requirements, but also with our responsibilities to our viewers."