Mt. Everest Avalanche: Discovery Channel Cancels Joby Ogwyn's Live Wingsuit Jump From Mountain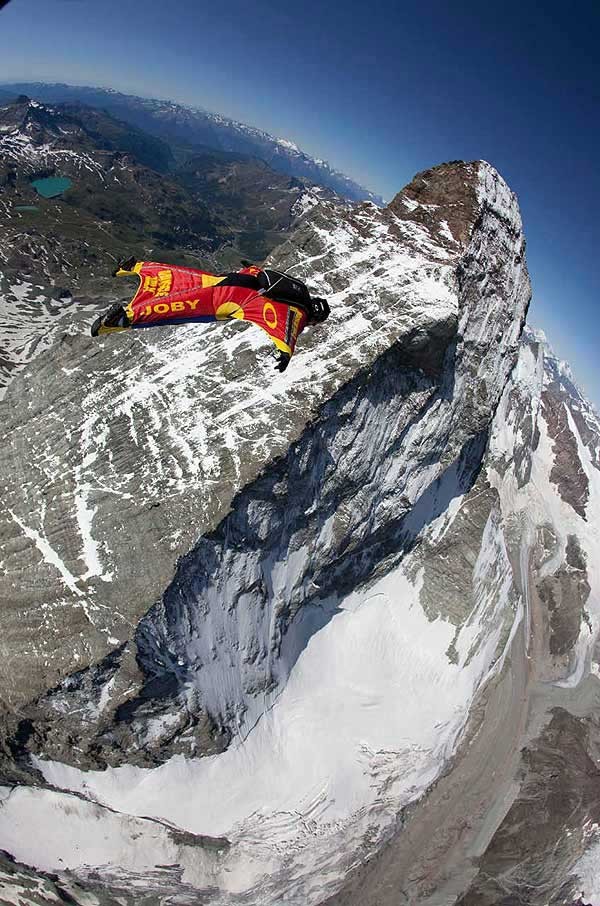 The Discovery Channel has canceled its planned "Everest Jump Live" TV special featuring stuntman Joby Ogwyn, who was to become the first person to descend from the peak of the world's tallest mountain via wingsuit, in the wake of last week's deadly avalanche that killed 13 sherpas.

Discovery, which aired specials on Felix Baumgartner's world record for the highest space jump and Nik Wallenda's tightrope walk across the Grand Canyon, had been planning the May special for months, but the recent tragedy forced the network to postpone the event indefinitely.

"In light of the overwhelming tragedy at Mt. Everest and respect for the families of the fallen, Discovery Channel will not be going forward with 'Everest Jump Live,'" a statement from the network released on Sunday said. "Our thoughts and prayers go out to the whole Sherpa community."

Sherpas are the guides that help get climbers to and from the five camps on the mountain, setting up the camp sites and ropes to help climbers reach each one and ultimately the summit. They rely on climbing season, which begins in May, for their financial support, but after Friday's avalanche the community is mourning the loss of 13 of their own and three more who are still missing and feared dead.

According to Deadline Hollywood, Ogwyn and members of the crew for the special were already at base camp (17,600 feet) when the avalanche happened just below camp 1, which sits at 19,600 feet.

Numerous climbers were getting ready to make their trip up the mountain next month, and now the Sherpa community is considering a boycott, which could jeopardize the 2014 season.

USA Today reports that the Sherpas want the minimum insurance payment for those who were killed in the avalanche doubled to $20,800 and tey also want the Nepalese government to start a relief fund. A monument to those who lost their lives in the tragedy is also asked for in the deal.

You can learn more about Sherpas and the process of climbing Mt. Everest in Jon Krakauer's book "Into Thin Air"; which not only details what goes into climbing the mountain, but also chronicles the deadliest season of climbing on record prior to Friday's avalanche, when eight climbers perished when a blizzard hit.