Mrs. Brady, Florence Henderson, Is Eliminated From 'Dancing With The Stars'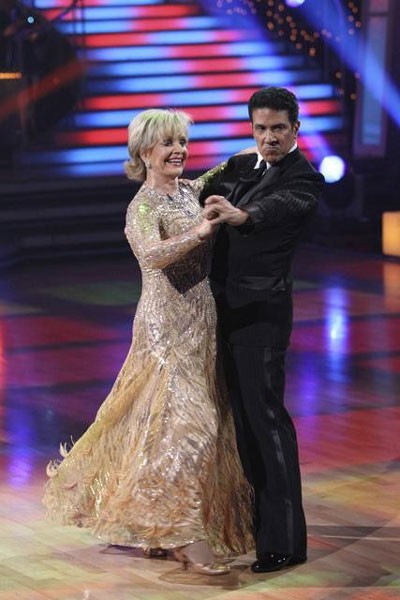 This was the week that monkeys got to dance.  This was the week that we got relive some of our favorite TV theme songs.  Yet, it was another week that a dancer had to go home on "Dancing With The Stars" and that dancer was Florence Henderson.
Yes, it was a shock that this dancer was the one who was eliminated.  Everyone assumed that Bristol Palin would be the dancer going home since she scored a low 18 on Monday.  If she wasn't the one eliminated, then the next guess would be Kyle Massey since he scored a low 20.  Yet, these were the first two dancers that were told that they were safe this week.  This should prove one thing.  The audience vote does matter.
At the end of the night, the two dance couples left standing were:  Rick and Cheryl and Florence and Corky.  Then at last, Florence and Corky were eliminated.