Movie Remakes & Recastings We Hope To Never See

In the wake of the current brain-draining drive to remake just about everything Hollywood has ever had to offer, there are some films that are so sacred they should never be touched. This is a blatant retort to the deluge of watered down franchises, remakes, medium changes, etc. It ranges in levels of snark from low to apocalyptic strength.
My frustration with this extremely long trend came to a fever pitch after watching the
Obsessed
trailer. Anyone even peripherally familiar with
Fatal Attraction
could easily catch the obvious, racially spurred recasting of a classic film.
Enjoy the following and be calmed with the fact that these "remakes" (hopefully) will never happen: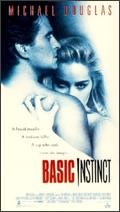 '
Basic Instinct
'
Edgar Wright is the perfect person to show Hollywood, with a terrifically satirical edge, that ageism in casting should be a thing of the past. With the naked eye, all puns intended, this looks like a typical Shakespearean production. Clearly, however, it is not. All four of the major players would be worth going to the theater and paying full ticket prices.
Director:
Edgar Wright
Composer:
Danny Elfman
Writer:
Edgar Wright and
Simon Pegg
Cast:
Catherine Tramell
(
Sharon Stone
):
Dame Helen Mirren
Nick Curran
(
Michael Douglas
):
Patrick Stewart
Dr. Beth Garner
(
Jeanne Tripplehorn
): Dame
Julie Christie
Roxy
(Leilani Sarelle): Dame Judi Dench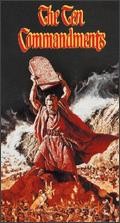 'The Ten Commandments'
With such a diverse ensemble cast, and a director/writer/composer dream team this side of Hitchcock and Herrmann, it could revive the insomniac's favorite film.
Director:
Timur Bekmambetov (directed 'Wanted')
Composer:
Bear McCreary (of 'Battlestar Galactica' and 'Terminator: The Sarah Connor Chronicles' scores)
Writer:
Quentin Tarantino
Cast:
Moses
(
Charlton Heston
):
Clint Eastwood
Rameses
(
Yul Brynner
):
Jason Statham
Nefretiri
(
Anne Baxter
):
Paul Walker
Sephora
(
Yvonne De Carlo
):
Rutina Wesley
(Tara from '
True Blood
')
Lilia
(
Debra Paget
): Aubrey Plaza (April from '
Parks and Recreation
')
Joshua
(John Derek):
Patrick Wilson
Sethi
(Sir Cedric Hardwicke): Ben Browder
Baka
(
Vincent Price
):
Denis Leary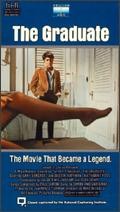 'The Graduate'
This casting project was completed about a month before 'Motherlover' showed up on '
Saturday Night Live
'. Watch the clip on Hulu and this recast hits closer to home.
Director:
Sam Mendes (director of '
American Beauty
' and '
Revolutionary Road
')
Composer:
Nico Muhly (composed the music for 'The Reader')
Writer:
Phil Alden Robinson (wrote and directed 'Sneakers' and is currently slated to write the 2011
Frank Sinatra
biopic)
Cast:
Mrs. Robinson
(
Anne Bancroft
):
Susan Sarandon
Ben Braddock
(
Dustin Hoffman
):
James McAvoy
Elaine Robinson
(
Katharine Ross
): Ava Murri (Sarandon's daughter, and also of 'Saved' fame)
Mr. Braddock
(
William Daniels
):
Ewan McGregor
Mr. Robinson
(Murray Hamilton):
Richard Burgi
(watch him in the episode, "Allegra Caldarello" of '
Nip-Tuck
')
Mrs. Braddock
(Elizabeth Wilson):
Toni Collette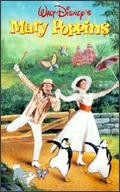 'Mary Poppins'
The other recasts may have teetered on the line of blasphemy, but this casting is made only with the deepest of Disney respect. Having a French director for a film infused with English stereotypes can only highlight Jeunet's talent. Beckinsale as Poppins is not as far of a reach as one might think (watch 'Much Ado About Nothing'). A score by Silvestri maintains the Disney tone.
Director:
Jean Pierre Jeunet (director of 'Amelie', the new Chanel No. 5 ad, etc.)
Composer:
Alan Silvestri
Writer:
Kenneth Branagh
Cast:
Mary Poppins
(
Julie Andrews
):
Kate Beckinsale
Mrs. Banks
(Glynis Johns):
Mary Louise Parker
Mr. Banks
(David Tomlinson):
David Hyde Pierce
Bert
(
Dick Van Dyke
): Misha Collins
Admiral Boom
(Reginald Owen): Philip David (played Smallweed in 'Bleak House'. Best quote in the film came from him, "Shake me up, Judy!")
Katie Nanna
(
Elsa Lanchester
):
Goldie Hawn
Ellen
(Hermione Baddeley): Dame
Maggie Smith
Bird Woman
(Jane Darwell):
Kathy Bates
Jane Banks
(Karen Dotrice): Sierra McCormick (Lillith from '
Supernatural
')
Michael Banks
(Matthew Garber): Ty Simpkins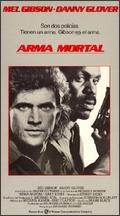 'Lethal Weapon'
While this is a completely gender-switched cast, it still keeps the buddy action comedy aesthetic. With Liman and McDonagh together, it will come out of the oven as a dark 'Mr. and Mrs. Smith' instead of the singularly driven 'Bourne' series. This also gives all of the actors breathing room from type casting. The action team of Winslet and Anderson will give both a chance to break away from recent drama laden films and allow them to display their significant comedic chops. Paul Walker as a prostitute is a long time coming after his character in 'Joy Ride'.
Director:
Doug Liman
Composer:
Hans Zimmer
Writer:
Martin McDonagh (previously wrote and directed '
In Bruges
')
Cast:
Martin Riggs
(
Mel Gibson
):
Kate Winslet
Roger Murtaugh
(
Danny Glover
):
Gillian Anderson
Mr. Joshua
(
Gary Busey
):
Marion Cotillard
General McAllister
(Mitch Ryan):
Kyra Sedgwick
Rianne Murtaugh
(Traci Wolfe):
Anton Yelchin
Dixie
(Lycia Naff):
Paul Walker
Amanda Hunsaker
(
Jackie Swanson
):
Alexander Gould
(Shane Botwin on '
Weeds
')
Michael Hunsaker
(Tom Atkins):
Glenn Close
Story by
Sarah Lafferty
Starpulse contributing writer