Movie Remakes: 'Heartbreak Kid' Fails While Others Have Succeeded

The Heartbreak Kid
, the latest collaboration between
Ben Stiller
and the
Farrelly
brothers, debuted in second place this past weekend with a modest $14 million haul at the box office. The last Stiller-Farrelly project, 1998's
There's Something About Mary
, pulled in $176.5 million that year.
The film has been widely panned by critics as less enjoyable than the
1972 original
, which starred
Cybill Shepherd
as the dream girl. Fortunately, not all movie remakes end in disaster and box office disappointment. A few that worked:
Scarface
(1983)
Al Pacino
turned in an inspired performance as Tony Montana in 1983's "Scarface," but it was Al Capone who inspired the
1932 original
. To update the film, director
Brian de Palma
moved the action from 1920s Chicago to a modern Miami swarming with Cuban drug runners, and a gangster classic was born.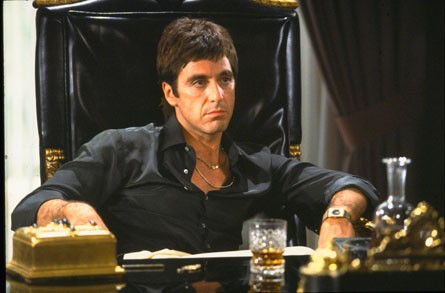 The Italian Job
(2003)
Before
Mark Wahlberg
,
Charlize Theron
and
Ed Norton
lent their star power to 2003's high-octane remake,
Michael Caine
starred as a thief planning to jam the streets of Turin and escape with a shipment of gold in the
1969 original
. Both films used the iconic Mini Cooper as the getaway car, but for sheer thrill factor, the stylish remake wins out.
The Departed
(2006)
Martin Scorsese's
drama of crime and corruption was the darling of the 2007 Oscars, but few fans realize the film is a remake of the 2002 Cantonese-language hit Mou gaan dou (
Infernal Affairs
.) A slew of A-list stars such as
Jack Nicholson
,
Leonardo DiCaprio
,
Matt Damon
and
Alec Baldwin
made the story shine in the gritty underbelly of Los Angeles.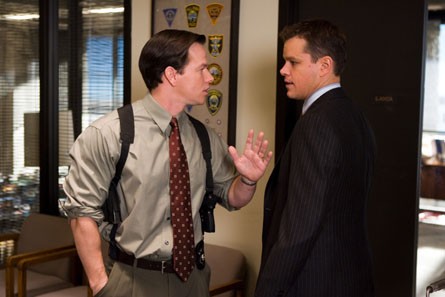 King Kong
(2005)
The
1933 horror flick
is a film icon, but
Peter Jackson's
visual wizardry in the 2005 remake brought the monster to life. Twelve years after Hollywood's first big digital-monster movie,
Jurassic Park
, Kong and its creators showed movie audiences how far CGI technology had advanced. Oscar voters were dazzled too - the film won three awards, including one for visual effects.
Ocean's Eleven
(2001)
The
1960 Brat-Pack film
eschewed plot and believability to bring us two hours of
Frank Sinatra
,
Dean Martin
,
Sammy Davis Jr.
and pals having pure, unadulterated fun on screen. The slick 2001 remake gave us more of the same, this time with
George Clooney
,
Brad Pitt
,
Matt Damon
and
Julia Roberts
upping the star quotient. Critics wailed that the actors were having more fun than the viewers, but fans still flocked to cinemas to watch the leading men - and lady - of Hollywood take Vegas by storm.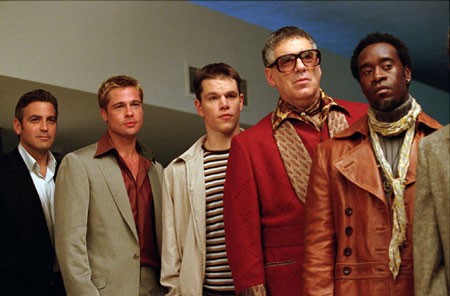 Story by
Hailey Murray
Starpulse.com contributing writer