Movie Experts Pick Top 10 Silent Films In Salute To 'The Artist'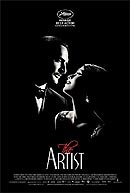 Film buffs at TCM classic movies TV network have listed Hollywood's 10 best silent classics as a salute to this year's black and white Oscars favorite The Artist.

D.W. Griffith's 1915 Civil War movie The Birth of a Nation makes the list, as does Fritz Lang's Metropolis, Cecil B. DeMille's The Ten Commandments and Lon Chaney's The Hunchback of Notre Dame.

The most recent film on the list is 1928's The Passion of Joan of Arc, starring Renee Maria Falconetti.
The Full List:

The Birth of a Nation - Directed by D.W. Griffith (1915)
The Four Horsemen of the Apocalypse - Directed by Rex Ingram (1921)
Nanook of the North - Directed by Robert Flaherty (1922)
The Hunchback of Notre Dame - Directed by Wallace Worsley (1923)
The Ten Commandments - Directed by Cecil B. DeMille (1923)
The Gold Rush - Directed by Charlie Chaplin (1925)
Battleship Potemkin - Directed by Sergei Eisenstein (1925)
Metropolis - Directed by Fritz Lang (1927)
Sunrise: A Song of Two Humans - Directed by F.W. Murnau (1927)
The Passion of Joan of Arc - Directed by Carl Theodor Dreyer (1928)