Most Underrated & Overrated Celebrity Couples

These days it seems celebrity couples are the most fascinating things on Earth. Real news like wars, famine, genocide, elections, etc. all take a back seat to the coupling habits of the rich and famous. It could be a desire for peons to feel they are part of the scene, or maybe just a general nosiness of the American public. Whatever the case, the flashbulbs are constantly blinding these famous pairs.
It seems whenever anybody with some level of fame decides to become romantically involved with another semi-star it's front page news. When two megawatt stars collide, then the result is a media supernova. Levels of fame usually warrant coverage, but what about talent? This hardly comes into play at all.
The following is a list of the most overrated and underrated celebrity couples, using the incredibly scientific ratio of coverage versus talent.
OVERRATED
5.
Ben Affleck
and
Jennifer Garner
Both are very good-looking, there's no denying that. Both have some form of talent (Jennifer's a pretty good actress and Ben's showed considerable writing and directing chops that belie his wooden performances), but neither possess the talent level worthy of the media attention they receive. Any time a couple receives a ridiculous nickname, Bennifer in their case, you know the overexposure has reached epic proportions. Recently, the buzz has cooled on these two crazy kids, but it used to be front page news when they attended a baseball game. Had they maintained their buzz over a long period of time they'd be much higher on the ratio formula, but right now they're only fifth all time.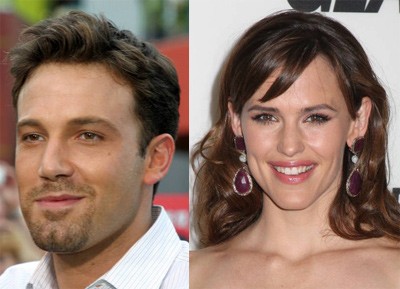 4.
Tom Cruise
and
Katie Holmes
The stupid nicknames continue as TomKat check in at number four. This is mostly due to the lack of talent from the fairer portion of this duo as Tom Cruise is really one of the most underrated actors in Hollywood ("
Born on the Fourth of July
," anyone?). Katie, however, is so unwatchable that they recently re-cast her role in the Batman series with
Maggie Gyllenhaal
, the only character from the original film to receive such treatment. The true proof of her lack of acting chops lies in the fact that despite such an obscenely high profile she's rarely cast in a film. And her best performance came in a movie nobody saw called "
Pieces of April
." Much of the couples' notoriety comes from couch-jumping, but that doesn't factor into the formula. In a pure ranking of overall talent versus exposure, they're a solid number four.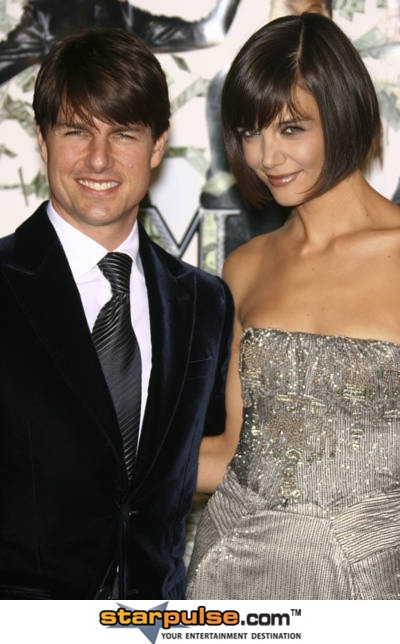 3.
Brad Pitt
and
Angelina Jolie
The lame nickname trifecta ends with Brangelina, coming in third place. Now it's very true that both of these actors are very talented, but that doesn't seem to matter to them: They never display their talents. Jolie won an Oscar and appeared to be on her way to becoming the next great actress a few years ago and then made "
Tomb Raider
" and several other dumb action movies. Pitt's gone even farther downhill. After a brilliant, and Golden Globe-winning, turn in
12 Monkeys
, he hasn't given a truly great performance yet. Instead, his resume is dotted with the likes of "
Troy
", "
Spy Game
", and "
The Mexican
" (No, "
Fight Club
" doesn't count - that's probably the most overrated movie of all time). Both have some promising films on the horizon this year (His "
Burn After Reading
" and "
The Curious Case of Benjamin Button
" and her "
The Changeling
"), but until they start to realize their immense talent, they have no chance of catching their ridiculous amount of exposure, making them an easy choice at third place.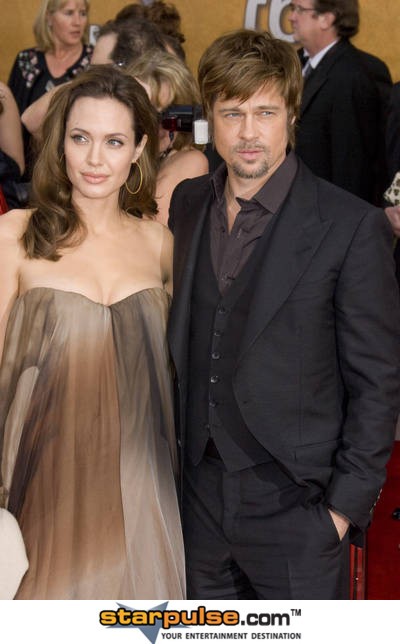 2.
Charlie Sheen
and
Denise Richards
OK, they're not really a couple anymore, but they're still covered with the attention reserved only for the legendary marriages. It certainly has a lot to do with his bad-boy past and everybody screaming, "I told you so," as soon as the nuptials took place, because there is no way in the world it has to do with the collective talent of this group. Sheen is a serviceable actor but certainly nothing great, and Richards is nothing more than something to look at on screen. If she was only mildly attractive, she'd be slicing meat at a deli as we speak. Instead, the former couple still graces the covers of various magazines and she even has her own reality show, increasing their exposure to massive proportions. They might not receive coverage at a level of those listed above, but with their minimal talent, they fit in nicely and number two.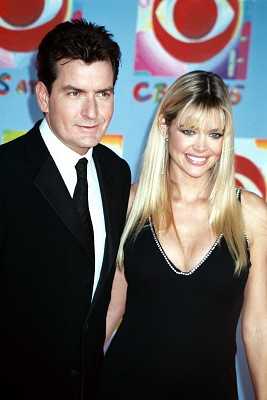 1.
Heidi Montag
and
Spencer Pratt
Who in the world are these people? What did they ever do? Why are they more prevalent in supermarket checkout aisles than Snickers Bars? Oh, they're on some
stupid reality show
about stupid people on some stupid channel that used to show music videos. How are they worthy of receiving more press attention than
Clinton
endorsing
Obama
? How necessary it is that we know whether they're currently on or off? Heidi and Spencer are an easy choice at number one on this list as their disparity proved too great for the ratio to handle: With zero as the divisor in the exposure over talent equation, no quotient could be found.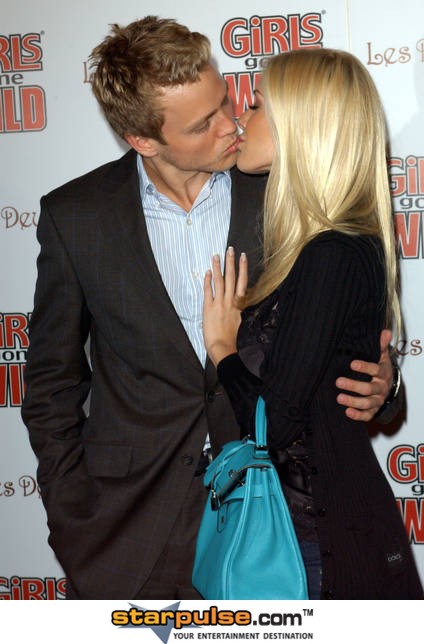 UNDERRATED
5. The Lunts (
Alfred Lunt
and
Lynn Fontanne
)
Maybe the only couple in the history of mankind with talent to match their exposure. The Lunts dominated Broadway earlier in the century with popularity that kept stride with their awards. Both brilliant stage actors, they made the transition to early film and television look seamless. Their exposure was massive in their heyday (Holden Caulfield rails against them in "The Catcher in the Rye"), but they've since been forgotten. A special spot on this list is reserved for one of the most talented and popular celebrity couples of all time, that shouldn't fall by the wayside of Spencer and Heidi.
4.
Danny DeVito
and
Rhea Perlman
Time to dip into the filed of "Betcha Didn't Know They Were Married." These two actors are short in stature but not at all in talent. They are perhaps the funniest duo in Hollywood with the Emmy Awards to prove it. Five to be exact. Despite this, they're never covered, and they've never really been covered. It could be that the magazine doesn't like two unattractive and short actors to grace their front cover. It could be that at some point TV stars were beneath them. Whatever the case, DeVito and Perlman never get coverage from the tabloids and media that comes even close to matching their talent.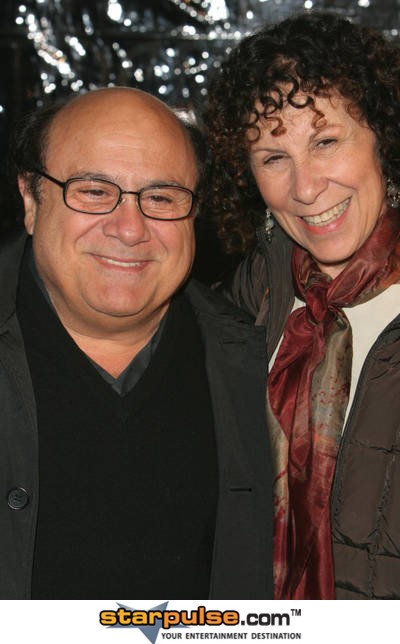 3.
Kevin Kline
and
Phoebe Cates
Who's she? She is the legendary red-bikini-shedding Linda Barrett from "
Fast Times at Ridgemont High
," and she's married to one of the finest actors of his generation. Kline and Cates are perhaps the most under-the-radar celebrity couple of all time. This has a lot to do with the fact that Cates essentially quit acting after the birth of their first child in order to focus on motherhood. Still, with a 16 year age difference you think some photog may find them interesting enough to provide coverage that even approaches their respective talents.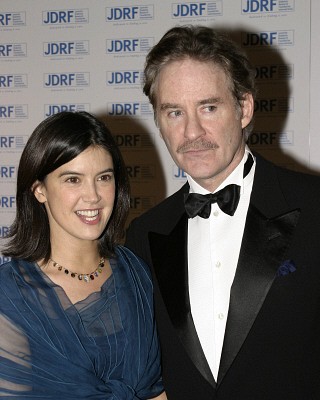 2.
David Duchovny
and
Tea Leoni
From the "I didn't know they were married!" file comes two of the most underrated actors on the planet, combining to form the second-most-underrated celebrity couple. Both are tremendous talents, especially when it comes to comedy. One need only watch the "
X-Files
" spoof episode "Hollywood AD" featuring Leoni as "Scully" that was written and directed by Duchovny for proof of this. Bad career decisions and roles in poor films led to their becoming so underrated, but Duchovny is back on the rise thanks to his brilliant turn in "
Californication
." If he keeps it up, maybe somebody will start paying attention to this extremely talented couple 10 years into their marriage.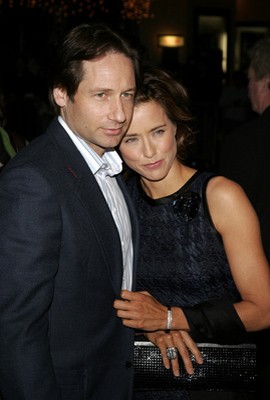 1.
Paul Newman
and
JoAnne Woodward
They are easily the most talented couple on this list and probably the most talented couple of all time. How many other marriages feature husband and wife Oscar winners? Old age has certainly pulled attention away from these two legends as has their fierce avoidance of any prying into their public life. Still, nobody ever talks about them at all. This is a couple deserving of daily celebrations, not only because of their immense prowess but also because they've stayed married for 50 years. All that and a successful line of salad dressings you'd think would get them at least 1/100th of the attention showered upon Spencer and Heidi.
Who do you think are the most overrated/underrated celebrity couples?
Make a comment!
Check back next week for the most overrated and underrated things from the 2007-2008 TV Season.
Related Articles:
-
Spotlight On Celebs Who Beat Cancer
-
Bad Dads & Rad Dads On TV
-
Celeb's Dads Who Won't Be The King Of The Castle This Father's Day
Story by
Andrew Payne
Starpulse contributing writer
© 2008 Starpulse.com. All rights reserved. This material may not be published, broadcast, rewritten or redistributed without express written permission from Starpulse.com.