Most Shocking And Memorable Deaths On 'Game Of Thrones' (Spoilers!)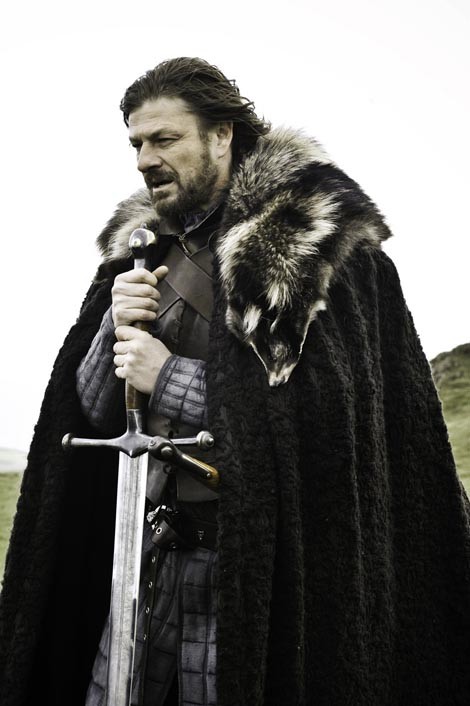 Writer George R.R. Martin isn't afraid to kill off any of the myriad characters in his best-selling fantasy series A Song of Ice and Fire, on which HBO's immensely popular series Game of Thrones is based.

Often leaving viewers (and readers) gasping and in shock, the series is set to wrap its fourth season and has the pedal firmly to the metal going into the final two episodes, for which seasoned viewers are now wonding WHO will die as opposed to IF anyone will die.

SPOILERS AHEAD... most who watched Prince Oberyn Martell grasp defeat from the hands of victory against Gregor "The Mountain" Clegane in the June 1 episode, "The Mountain and The Viper," now know that Tyrion Lannister has been sentenced to death for killing King Joffrey (he didn't do it!), and will have to await his fate until what appears to be the final episode of the season, as the ninth episode of season four will focus on the war at The Wall between Mance Rayder's wildling forces and the insanely outnumbered men of the Night's Watch.

Those who read the books already know which characters will ultimately get added to the list, which recently grew with Prince Oberyn's gruesome death, when he grasped defeat from the hands of victory.

But perhaps nothing will top the shock of Ned Stark's (above) death in the penultimate episode of season one, when Stark had to admit treason for insinuating that King Joffrey was not Robert Baratheon's rightful heir, but the son of Queen Cersei and her brother Jamie Lannister. Then there was the Red Wedding, which came close, but couldn't top the loss of the show's most liked and likable character on a moment's notice. We all thought he'd just spend the rest of his days aside son Jon Snow at The Wall, but once he admitted his "guilt" (he was telling the truth in the first place), Joffrey turned and immediately called for his head.

Continue on to see the 10 most shocking deaths, followed by a slideshow of many more characters who met an early demise.
SPOILER ALERT: SKIP TO PAGE 4 IF YOU DO NOT WISH TO SEE WHO JOINED THE SEASON 4 DEATH LIST IN THE SEASON FINALE OR IN THE JUNE 8 EPISODE