Mos Def To Change His Name To Yasiin In 2012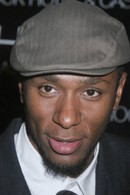 Mos Def is retiring his famous name at the end of 2011.

The rapper/actor will start 2012 under the moniker Yasiin.

He tells MTV2's Sucker Free show, "Mos Def is a name that I built and cultivated over the years; it's a name that the streets taught me, a figure of speech that was given to me by the culture and by my environment, and I feel I've done quite a bit with that name and it's time to expand and move on."

"Also, I didn't want to have to deal with having any moniker or separation between the self that I see and know myself as."
 
The Italian Job star's birth name is Dante Terrell Smith.