Morrissey 'Hates' British Royal Family, Calls Them 'Absolutely Horrible People'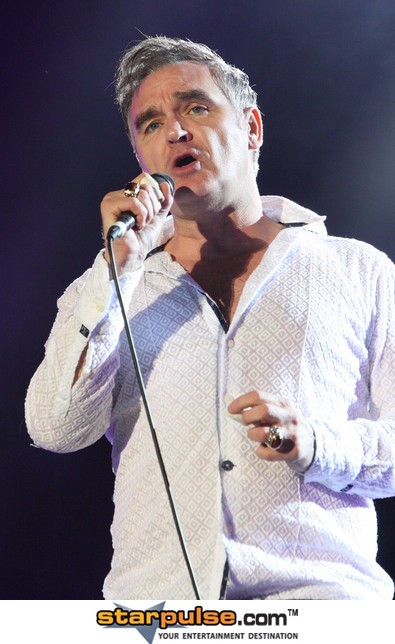 Rocker Morrissey has brought his anti-monarchy stance to America after insisting the members of Britain's royal family are "arrogant" and "horrible."

The former The Smiths singer hit headlines with his remarks about the Queen and her family last year following the royal wedding, and he was on the attack again this summer when Elizabeth II celebrated her Diamond Jubilee.

On Tuesday, he lashed out at the royals again during an irreverent TV chat with comedian Stephen Colbert, insisting there was nothing pleasant about watching Brits celebrate The Queen's 60 years on the throne.

He stated, "It was a celebration of what? 60 years of dictatorship. She's not (my Queen). I'm not a subject.

"I hate the royals. I think they're absolutely horrible people. I think they're arrogant, horrible dictators. The world does not need them."