Morrissey Bashes Late British Prime Minister Margaret Thatcher In Online Rant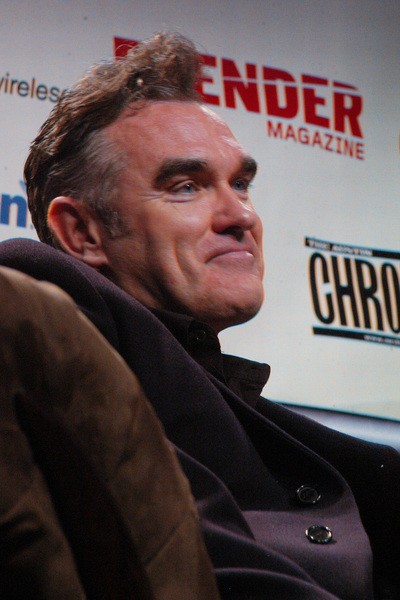 Outspoken British singer Morrissey has lashed out at late British Prime Minister Margaret Thatcher, who passed away on Monday at the age of 87.

The former Smiths frontman condemned the Iron Lady in an open letter on liberal website The Daily Beast on Monday, calling her "a terror without an atom of humanity."

"Thatcher is remembered as The Iron Lady only because she possessed completely negative traits such as persistent stubbornness and a determined refusal to listen to others," he began his rant.

"She destroyed the British manufacturing industry, she hated the miners, she hated the arts, she hated the Irish Freedom Fighters and allowed them to die, she hated the English poor and did nothing at all to help them, she hated Greenpeace and environmental protectionists, she was the only European political leader who opposed a ban on the Ivory Trade, she had no wit and no warmth and even her own Cabinet booted her out."

The singer goes on to slam her, saying that "there will never again be another woman in power in British politics" because of her 21 years in office and that the people of Argentina will "be celebrating her death."

Morrissey, of course, refers to the 1982 conflict between Great Britain and the South American nation over the Falkland Islands in the South Atlantic Ocean. Argentine forces invaded the islands on April 2, 1982, but the British navy was sent to quell the Argentine insurgence and reclaim the islands for Britain. The conflict lasted 74 days, after which Argentina surrendered.

"As a matter of recorded fact, Thatcher was a terror without an atom of humanity," he added.