Morrissey Attempts To Bury The Hatchet With David Bowie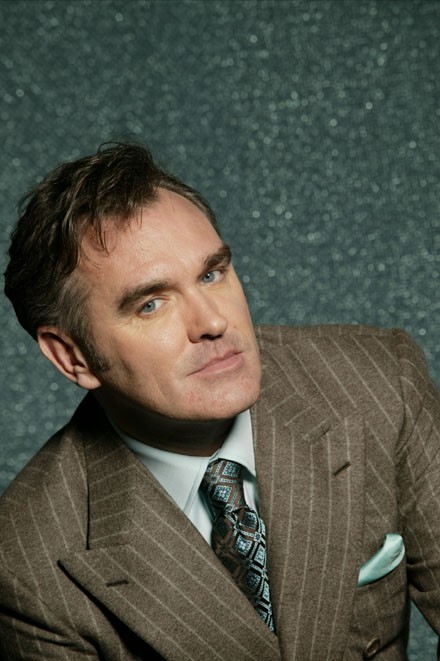 Former The Smiths frontman Morrissey has attempted to end his long-running feud with legendary rocker David Bowie almost 20 years after they first fell out.
The 54 year-old singer was enlisted as the main support act on Bowie's 1995 European tour,however he quit after a few of shows and later blamed Bowie for trying to overshadow his performances.

Since then he has made several cutting remarks about his former hero in interviews, and Bowie fueled the bust-up by reportedly refusing to allow permission for Morrissey to use a photograph of them together on a release last year.
Nevertheless, Morrissey has now spoken out to insist his catty remarks about Bowie were merely "high ribbing" and even alleges he asked the 66 year-old musician to duet with him on a version of You've Lost That Lovin' Feelin', but the offer was rejected.
On the Truetoyou.net fansite, Morrissey writes, "When I made the (2006) record Ringleader of the Tormentors, the producer (Tony Visconti), who is a very close friend of David Bowie, tried to get both Bowie and I together to do our version of You've Lost That Lovin' Feelin', with David doing the deep Bill Medley parts, and me doing the Bobby Hatfield shrieks.

"I loved this idea, but David wouldn't budge. I know I've criticized David in the past, but it's all been snot-nosed junior high ribbing on my part. I think he knows that."