Moroccan Festival Organizers Stand By Elton John

Elton John will perform as scheduled at an upcoming music festival in Morocco after organizers defied calls from the country's Islamic politicians to ban the openly-gay star from the event.

The Rocket Man found himself at the center of controversy on Friday when members of the Islamist Justice and Development Party called for the singer to be dropped from the Mawazine festival line-up - because of his sexuality.

The activists feel his appearance will "undermine the respect of privacy" and "breach certain values that the international Mawazine festival is based on".

Critics also feared John's presence would present "a risk of encouraging homosexuality in Morocco".

But event artistic director Aziz Daki is standing by John.

He tells AFP, "At the Mawazine festival we invite artists on the basis of the quality of their performance on stage and according to their artistic career. (Elton John is) one of the world's top pop singers and composers.... (He has) many fans in Morocco. His private life is none of our business."

The Mawazine festival, which will also feature Julio Iglesias and Carlos Santana, will take place in the capital of Rabat from May 21 to May 29.

Just last week, John fell foul of officials in Egypt after controversial comments he made about Jesus Christ and the Middle East in a recent magazine article led to a decision banning him from performing in the country.

In a Parade interview, which was published in America in February, Elton suggested Jesus was a "super-intelligent gay man" and then took aim at the Middle East, stating, "Try being a gay woman in the Middle East - you're as good as dead."

His May 18 show was canceled as a result.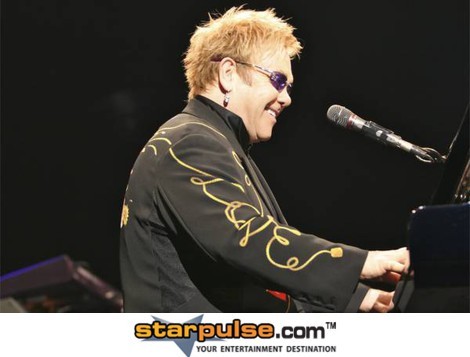 Click for more great Elton John pictures: