More Vanessa Hudgens Nude Pictures Leak Online

Numerous celebrity gossip websites are reporting that more nude photos of
Vanessa Hudgens
have been leaked today. Photos of the
High School Musical
star in her birthday suit
first surfaced in 2007
and were supposedly meant for boyfriend
Zac Efron
's eyes only; however, they quickly made the rounds on the internet.
Vanessa was quick
to dismiss rumors that
the first pictures were simply a publicity ploy; but also says
she doesn't regret them
, saying "I wouldn't take back anything that I've done."
The singer/actress recently said that she's interested in
branching out into edgier roles
in the future, and is open to taking
roles that require nudity
. So far, she's set to star as a
foul-mouthed prostitute
in
Sucker Punch
, due in 2011, along with
Emily Browning
&
Jena Malone
. The film is directed by
Watchmen
's
Zack Snyder
.
Vanessa's new movie,
Bandslam
, with
Aly & A.J.
's Aly Michalka and
Lisa Kudrow
, is
in theaters August 14
.
Ironically, Vanessa recently opened up to
Parade
magazine about the original photo leak, saying, "That's why I'm extremely guarded. I really do try to watch everything I say. Because one little tiny slip, and it's like the world is coming to an end!"
Several online websites hosting the pictures have since taken them down, citing legal threats.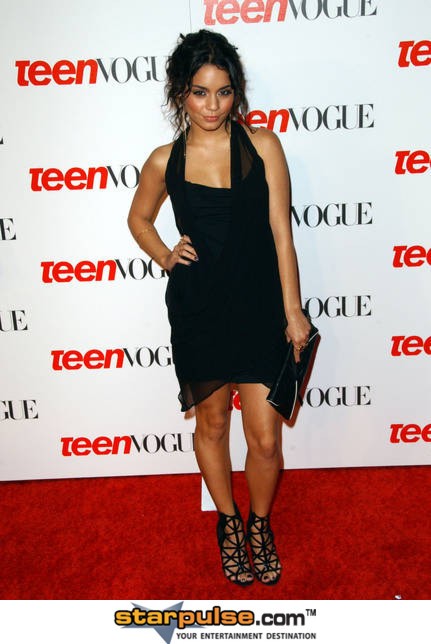 Image © Albert L. Ortega / PR Photos