More People Tuned Into 'NCIS' Last Week Than 'American Idol'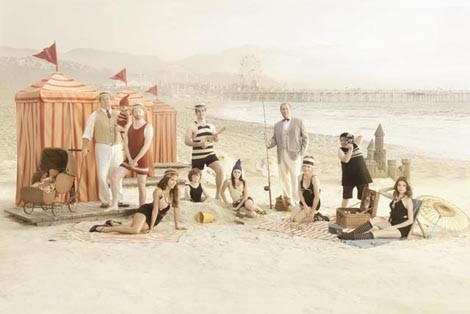 CBS was tops in the ratings this week, fueled by the #1 status of stalwart 'NCIS,' which reclaimed the top spot. FOX had to settle for second and fourth place for 'American Idol,' respectively. ABC's 'Dancing With the Stars' was typically strong, and 'Modern Family' was the network's most-watched scripted show.
Perhaps Mike Wallace's death provided a small resurgence for '60 Minutes,' which placed 8th for the week, far ahead of any other news magazine show.
This is also the time of year for season and series lows, and quite a few show fell victim to it, particularly 'The Office,' which could be in danger next season since none of its core cast is signed beyond Season 8.
Over on cable, HBO saw continued success with 'Game of Thrones,' which has held remarkably steady since it's season premiere with 3.8 million viewers.
Here's the week's Top 20:
| | | | | |
| --- | --- | --- | --- | --- |
| Rank | Program | Network | Day | Viewers |
| 1 | NCIS | CBS | TUE | 17,660,000 |
| 2 | AMERICAN IDOL - WED | FOX | WED | 16,807,000 |
| 3 | DANCING WITH THE STARS | ABC | MON | 16,387,000 |
| 4 | AMERICAN IDOL - THURS | FOX | THURS | 15,810,000 |
| 5 | DANCING WITH THE STARS RESULTS | ABC | TUE | 13,386,000 |
| 6 | NCIS: LOS ANGELES | CBS | TUE | 12,864,000 |
| 7 | CRIMINAL MINDS | CBS | WED | 11,809,000 |
| 8 | 60 MINUTES | CBS | SUN | 11,025,000 |
| 9 | THE VOICE | NBC | MON | 10,518,000 |
| 10 | TWO AND A HALF MEN | CBS | MON | 10,400,000 |
| 11 | MODERN FAMILY | ABC | WED | 10,351,000 |
| 12 | HAWAII FIVE-O | CBS | MON | 10,304,000 |
| 13 | THE BIG BANG THEORY | CBS | THURS | 10,208,000 |
| 14 | THE GOOD WIFE | CBS | SUN | 10,161,000 |
| 15 | BODY OF PROOF | ABC | TUE | 10,045,000 |
| 16 | CSI | CBS | WED | 9,944,000 |
| 17 | SURVIVOR | CBS | WED | 9,906,000 |
| 18 | THE BIG BANG THEORY | CBS | THURS | 9,720,000 |
| 19 | MIKE & MOLLY | CBS | MON | 9,578,000 |
| 20 | UNFORGETTABLE | CBS | TUE | 9,448,000 |