More Legal Woes For Lindsay Lohan As LAPD Says She's A Suspect In Recent Theft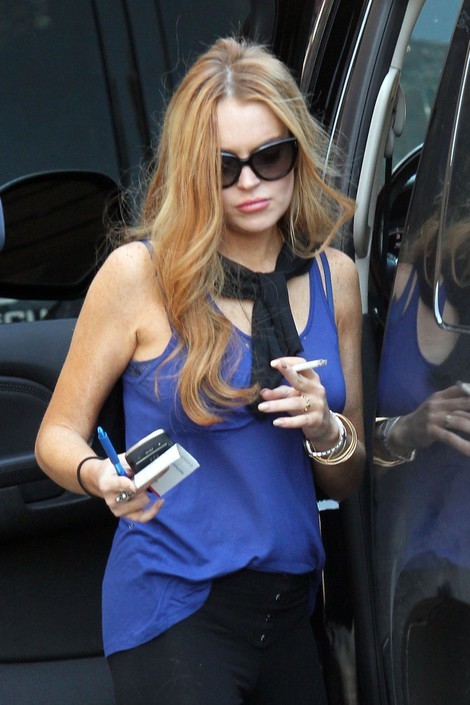 Just when you thought Lindsay Lohan might finally have her act together a new set of troubles has befallen her -- this time she's considered to be a suspect in a recent theft at a Hollywood Hills, Calif. home.

The Los Angeles Police Department (LAPD) has added Lindsay and her assistant, Gavin Doyle, to their short list of possible suspects in a crime that the victim now says didn't happen, according to TMZ.com.

Last week the Mean Girls star attended a party at friend Sam Magid's home, after which Magid reported $100,000 worth of watches and sunglasses stolen.

Lohan was questioned by police last week and took to her twitter page afterward to proclaim her innocence.

"All of this negative press is BS.... Whenever I'm doing great, people fabricate lies," she wrote. "It's such a shame. I'm just sayin."

But now Magid has retracted his claims and says that nothing was stolen; but the LAPD is continuing onward with its investigation anyway because they say they have witnesses who can identify Lindsay and her assistant as the thieves.

Lindsay's still on probation after being convicted of stealing a necklace from a jewelry store in Venice, Calif. in January 2011; which means she could be in big trouble if police have an actual case against her this time.

The Venice jewel theft wasn't the first time she allegedly stole anything, either. $45,000 worth of jewelry from a photo shoot she did in 2009 went missing after the shoot; and in 2008 she allegedly took home an $11,000 mink coat from a New York City nightclub that didn't belong to her.

Bosses at fashion house Louis Vuitton also refuse to work with her, claiming she's stolen lots of stuff from their photo shoots in the past.