More Amanda Bynes Details Emerge: Flames Reached Five Feet, Dog Was Soaked In Gasoline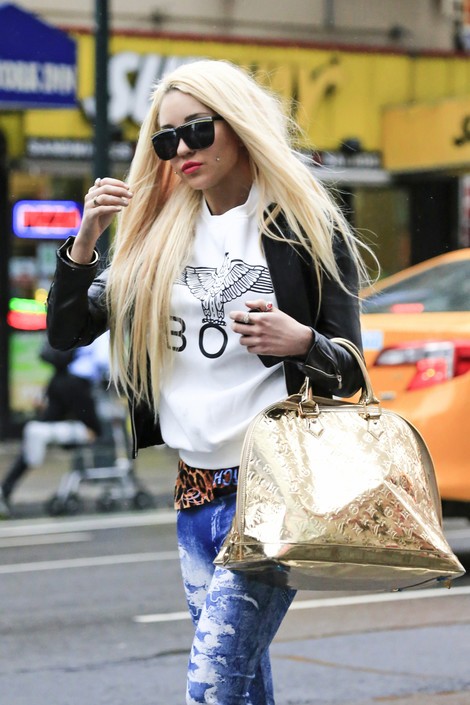 As Amanda Bynes continues to be held for psychiatric evaluation, more details are coming out describing the chaotic night in which she set a woman's driveway on fire.
The homeowner whose driveway was lit on fire Monday night has told Us Weekly, "I have no idea what she was doing. I don't even think she has an idea what she was doing." She also said that she heard the actress' parent lived in the same neighborhood. The homeowner did not see the flame, but was later told by authorities that it reached "five feet high" and there were two separate fires.
Us Weekly also talked to the neighbor who put out the fire. He said he "saw a bunch of teenage kids who were trying to stop the fire" and "one lady with long blonde hair...sitting on the sidewalk." Bynes was spotted earlier in the day with a long blonde wig at a department store, wearing only a long t-shirt.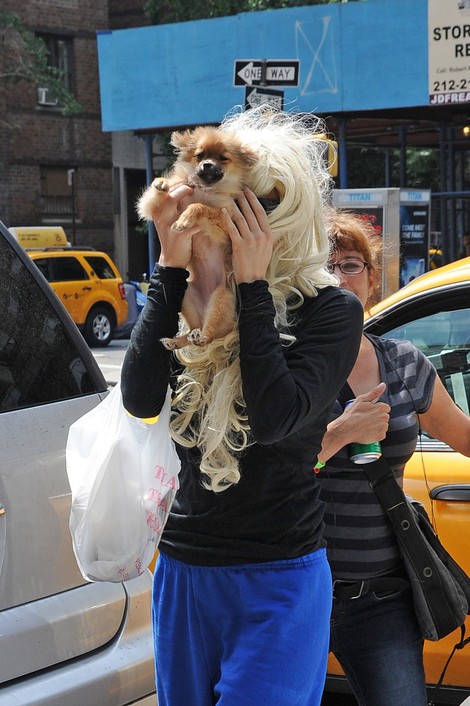 To add to the bizarre nature of the night, Bynes apparently got gasoline on her small dog (you can see the cute pooch above). TMZ reports she hurried to a liquor store in an attempt to clean off her canine, but the smell of gasoline alerted the store clerk. When the clerk approached Bynes to see what she was doing, she freaked out and left the store.
Radar Online has reported that Amanda's parents, Rick and Lynn, could be seeking conservatorship. "They are now considering going to a judge and attempting to get a conservatorship of Amanda. They have previously met with lawyers to discuss the possibility of taking legal control of Amanda's life. It's a truly devastating situation for Amanda's parents and their biggest concern is the health and safety of her," the source said.
Meanwhile, Amanda's psychiatric hold could be extended to two weeks if officials believe she could be a threat to herself or others.