Morcheeba Invite You To 'Dive Deep'; Announce North American Tour Dates

Having sold 6 million albums, toured the world over and produced some of the most moving and instantly recognizable tunes throughout the nineties and noughties
Morcheeba
are about to make a massive return with their new album
Dive Deep
, that is considered by the founding members as an emotional blueprint which has restored their faith in music.
Dive Deep
features guest vocalists ranging from established names such as acclaimed singer-songwriter
Judie Tzuke
, to relative newcomers Thomas Dybdahl from Norway, rapper
Cool Calm Pete
, and Manda, a French singer who contacted Morcheeba's Paul and Ross Godfrey via
Myspace
, admitting it was her dream to sing with Morcheeba. Manda's dream of collaborating with Morcheeba continues as she will be joining the brothers on tour along with another album vocalist Bradley Burgess.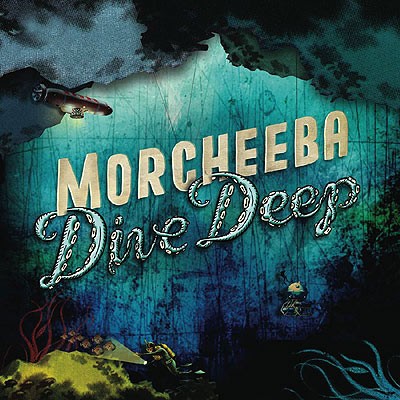 Lead track "Enjoy The Ride" features Judie's soulful voice, which has enchanted Paul since childhood, and "One Love Karma" sees Cool Calm Pete incorporate the world's first ever recorded fluteboxing – a human beatbox through a flute. "Riverbed" and "Sleep On It Tonight" show off Thomas Dybdahl's impressive
Roy Orbison
like vocal range, and together, the collaborations provide an atmosphere of genuine fluidity and free-form exploration.
Tour Dates (Morcheeba will be doing an Apple in-store in NYC on March 26, at 7PM, just before their Webster Hall show):
Mar 24 - Washington DC? @ 9:30 Club, 10pm
Mar 25 - Philadelphia, PA @ Trocadero, 9:15pm
Mar 26 - NYC @ Webster Hall, 9:15pm
Mar 27 - Somerville, MA @ Somerville theater, 8:45pm
Mar 29 - Montreal, QC @ Club Soda, 10pm
Mar 30 - Toronto, ON @ Opera House, 10pm
Apr 1 - Chicago, IL @ Park west, Time TBA
Apr 2 - Minneapolis, MN @ First Ave
Apr 4 - Denver, CO @ Gothic theater, Time TBA
Apr 5 - Aspen, CO @ Belly Up Aspen, 11pm
Apr 8 - Vancouver, BC @ Commodore Ballroom, Time TBA
Apr 9 - Seattle, WA @ Showbox at the Market
Apr 11 - San Francisco, CA @ The Fillmore, 10:15pm
Apr 12 - San Diego, CA @ 4th & B - time TBA
Apr 13 - LA, CA @ Henry Fonda theater, 9:30pm
Dive Deep
is out on Ultra Records February 19.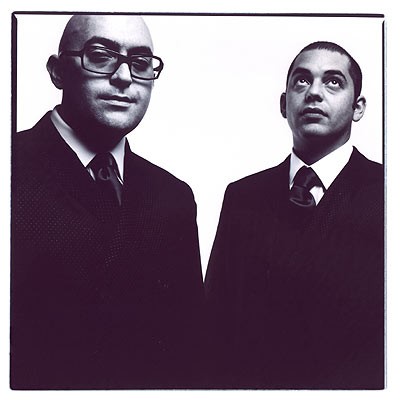 More Morcheeba:
Starpulse Page
Official Site
MySpace