'Monster's University' Holds On To Top Spot At Weekend Box Office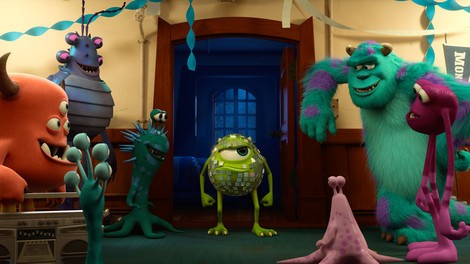 "Monster's University" graduated at the top of the box office after making $46.1 million over the weekend. Billy Crystal voices Mike while John Goodman is Sulley in a film about how the pair of monsters overcame their differences and became the best of friends even though they couldn't stand each other when they first met.

Melissa McCarthy and Sandra Bullock's cop comedy "The Heat" came in second place with earnings of $40 million. Last weekend's number two, "World War Z," starring Brad Pitt, took the third slot with takings of $29.8 million.
Coming in a disappointing fourth place was Channing Tatum and Jamie Foxx's action action flick "White House Down" ($25.7 million).
Rounding out the top five was Superman movie "Man of Steel," which made $20.8 million.