Monica Lewinsky Corrects Beyonce's Racy Song Lyrics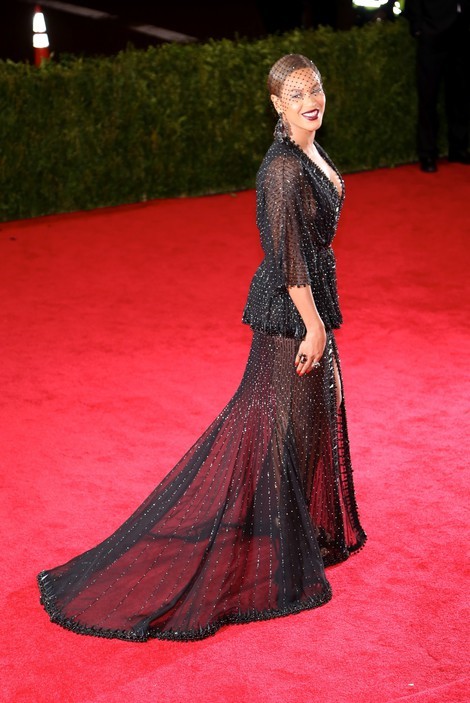 Former White House intern and Bill Clinton mistress Monica Lewinsky has called out Beyonce for penning incorrect lyrics in her new song "Partition."
In the new issue of Vanity Fair, Lewinsky points out that the line "He popped all my buttons, and he ripped my blouse/He Monica Lewinsky-ed all on my gown" isn't exactly accurate.
Lewinsky explains: "Thanks, Beyonce, but if we're verbing, I think you meant 'Bill Clinton'd all on my gown', not 'Monica Lewinsky'd.'"
The lyrics refers to Lewinsky's scandalous affair with the former President and the discharge he left on her infamous blue dress, which was later used as evidence to impeach him.
Lewinsky, 40, opened up to the magazine about her relationship with Clinton, saying it was 100 percent consensual.
"Sure, my boss took advantage of me, but I will always remain firm on this point: It was a consensual relationship. Any 'abuse' came in the aftermath, when I was made a scapegoat in order to protect his powerful position," she says.
"The Clinton administration, the special prosecutor's minions, the political operatives on both sides of the aisle, and the media were able to brand me. And that brand stuck... I, myself, deeply regret what happened between me and President Clinton."