Monica Calhoun Reflects On 'The Best Man Holiday'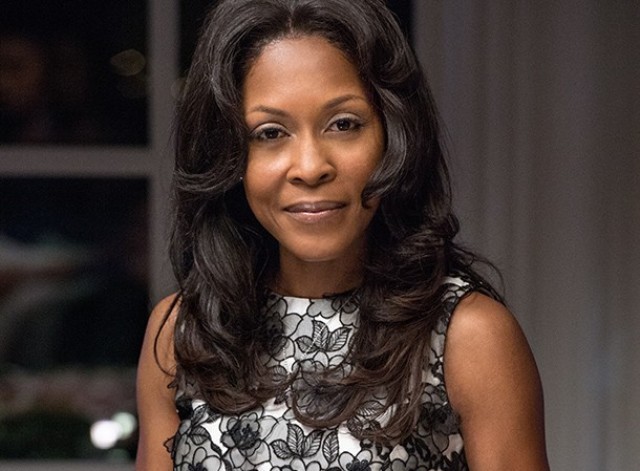 The Best Man Holiday surprised us this past holiday season, as a successful sequel to a first film from more than a decade earlier. Now, as the film arrives on Blu-Ray and DVD, BFTV caught up with one of its stars, Monica Calhoun - who plays the central role of Mia Morgan Sullivan - to chat about coming back to her character from The Best Man.
"At the time, there were no rumors floating around about a sequel, so when I got a phone call from a friend that [writer-director] Malcolm D. Lee was looking for me, a sequel to The Best Man was the furthest thing from my mind," she told us.
"I returned his phone call, and to my surprise he gave me an invitation to dinner with the rest of the ensemble cast - Morris Chestnut, Taye Diggs, Harold Perrineau, Terrence Howard, Sanaa Lathan, Melissa De Sousa, Regina Hall and Nia Long - to discuss reunification and updating our very loyal audience on what happened to their favorite characters in The Best Man 13 years later. It was pretty unheard of to do a sequel to a romantic comedy, especially with everyone from the original cast.
"We assembled at a restaurant near Beverly Hills, and I admit I was a little tardy arriving to the table due to taking the Metro. Everyone looked fabulous! Immediately, memories came back of what filming was like when we joined together to make the first film. Malcolm explained his idea about the sequel," she continued. "We were all on the edge of our seats and pitching in on story ideas—although, Malcolm already knew exactly what he wanted us to bring to the screen, and who our characters had become in the sequel.
"Dinner was amazing as was the company of my creative friends, who I also refer to as family. Malcolm delivered a script that brought me to tears. I'd never been offered the type of challenge Mia Morgan Sullivan's character presented. I was afraid but ready to roll up my sleeves."
"You don't hear much about feature film cast reunions—let alone an African-American ensemble," Monica reflected. "You hear about music acts reuniting on stage for award shows after being estranged from each other because of label disagreements, personal conflicts between members, or whatever act of God circumstances. The absolute coolest thing about our cast is that we gel and worked well with each other."
Where the original film was a romantic comedy, the sequel is more of a comedy-drama, addressing some serious subjects as well, particularly in the storyline that pertains to Monica's character Mia and her husband Lance (played by Morris Chestnut). Given that, we asked Monica if there's anything she's hoping that the audience takes away from The Best Man Holiday.
"I would love the audience to be entertained, and be moved to reach out to loved ones, family and friends to spend some quality time," she said. "And, of course, with The Best Man Holiday now on DVD, I'd love people to share it with a loved one and open the conversation about preventative health care. I'd love for it to also spark conversations about forgiveness."
The Best Man Holiday is now available on Blu-Ray and DVD.
(c)2014 Brittany Frederick. Appears at Starpulse and Examiner with permission. All rights reserved. No reproduction permitted. Visit my official website and follow me on Twitter at @tvbrittanyf.