Monica Bellucci Unveils Sexy, Half-Naked Photos Of Herself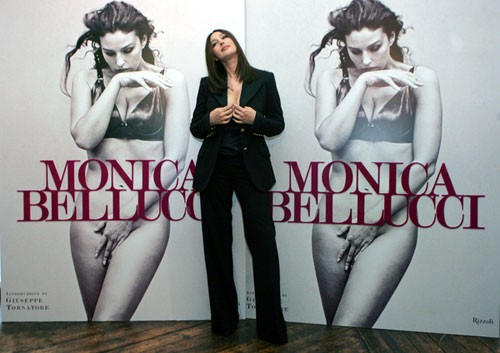 Monica Bellucci posed in front of giant, sexy pictures of herself at the "Monica Bellucci" photographic book presentation in downtown Rome on Saturday.
The actress most recently starred in "The Sorceror's Apprentice" oppoiste Nicolas Cage. The film centered on master sorcerer Balthazar Blake, who recruits a seemingly everyday guy in his mission to defend New York City from his arch-nemesis, Maxim Horvath.

Monica is currently filming "Manuale d'amore 3" opposite Robert De Niro.
Check out more photos of Monica here!