Mom Sues Michael Jackson's Concert Promoter For Fraud & Negligence

Michael Jackson's mother Katherine is suing the concert promoter behind the late star's ill-fated comeback shows - alleging they failed to ensure the King of Pop's wellbeing.
 
The Jackson matriarch filed suit on Wednesday against bosses at AEG Live, the company which organized the "Thriller" star's planned London gigs, for fraud and negligence.
 
In court papers - which Jackson also filed on behalf of her son's three children - she accuses AEG Live chiefs of failing to undertake background checks on Dr. Conrad Murray, who has pleaded not guilty to administering a fatal dose of Propofol to the superstar last year, stating, "AEG did not provide a doctor who was truly looking out for Jackson's well-being and did not provide equipment."
 
The suit also alleges that Jackson's oldest son, Prince, was left in emotional distress after witnessing paramedics trying to bring his dad back to life.
 
The papers add, "During the course of Michael Jackson being injured and dying, his son Michael Joseph Jackson, Jr. witnessed his father suffering, and accordingly has suffered great trauma and severe emotional distress."
 
Katherine Jackson's lawyer Brian J. Panish released a statement after filing the case, saying, "The purpose of this lawsuit is to prove to the world the truth about what happened to Michael Jackson, once and for all."
 
Jackson is seeking unspecified damages.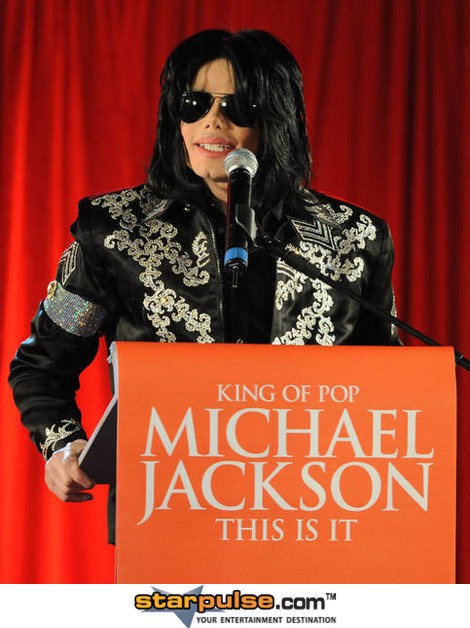 Click for more great Michael Jackson pictures: