Molly Ringwald To Release Jazz Album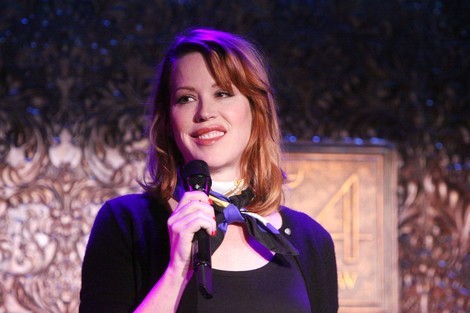 Some things are in the blood - including musical abilities. Actress and author Molly Ringwald is adding to her creative resume by releasing an album of standards.
Her debut disc, "Except... Sometimes," will be released in April. The daughter of jazzman Bob Ringwald, the leader of the Great Pacific Jazz Band, the actress' upcoming release will include her renditions of songs like "I Get Along Without You Very Well" and "I'll Take Romance."
In addition, Ringwald also takes on Madonna's "Dick Tracy" tune "Sooner or Later."
 
The actress made her debut on Tuesday night at a New York concert at the 54 Below club. She ended her set with a jazz version of Simple Minds' "Don't You (Forget About Me)," which served as the theme for her infamous film "The Breakfast Club."
Ringwald catapulted to fame in the 1984 John Hughes film "Sixteen Candles." She also appeared in "Pretty In Pink."