MOGA Announced Console-Style MOGA Pro Controller at CES Last Week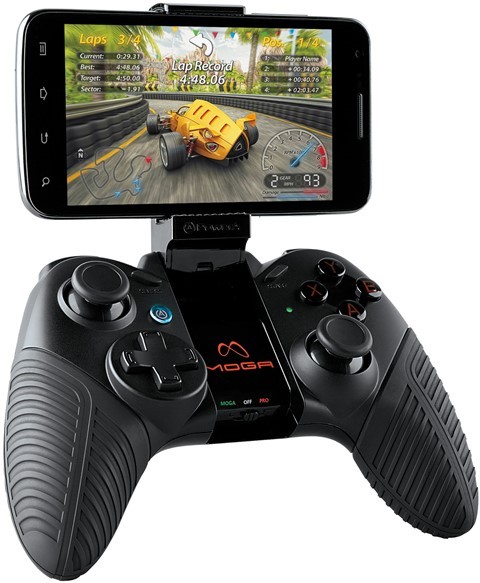 PowerA, which made a name for it launching a peripheral controller for Android phones last year, announced a more console-style controller at CES this year.
Features of the MOGA Pro Controller include "full-sized console-style grips, precision dual analog sticks, 4 action buttons, a classic directional pad, two shoulder buttons [and] two shoulder triggers."
Your Android phone sits on top of the controller, and I'll admit, that makes me a bit nervous because I wonder how sturdy the thing is. MOGA claims the "arm" secures phones up to 3.2 inches wide.
The MOGA Pro will be out in Spring 2013. Pricing was not announced.