'Modern Family' Stars Get Stuck In Elevator, Joke About Cute Firefighters & Passing Wind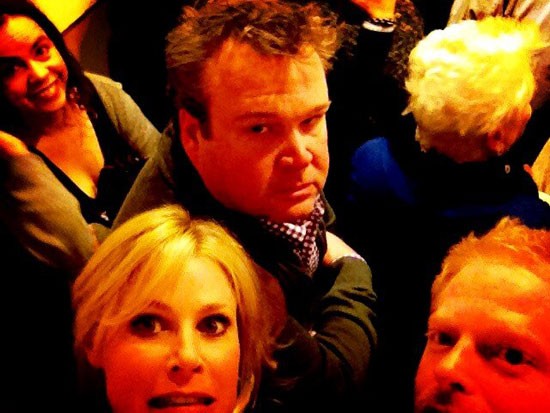 On Friday, three members of the "Modern Family" cast were trapped in an elevator for an hour with a dozen other people on the third floor of a hotel in Kansas City, Kansas.
The TV stars were in town for the Kids Night Out 2013 fundraiser at the Boys & Girls Clubs of Greater Kanas City.
Jesse Tyler Ferguson made light of the situation, taking photos and video of himself and co-stars Julie Bowen and Eric Stonestreet.
The Kansas City Fire department eventually made their way to the 40th floor to rescue everyone, who remained upbeat while tweeting about their experiences and shouting, "Get us out!"
Tyler Ferguson posted a video of the rescue, including shots of Bowen climbing a ladder to escape: "Finally made it out of the stuck elevator at the one hour mark. At least the firemen in K.C. are cute," the actor posted.
 
Stonestreet added, "I honestly handled being stuck in an elevator better than I thought. All Jesse Tyler did was pass wind."