'Modern Family' Star Sarah Hyland Allegedly Groped Down Under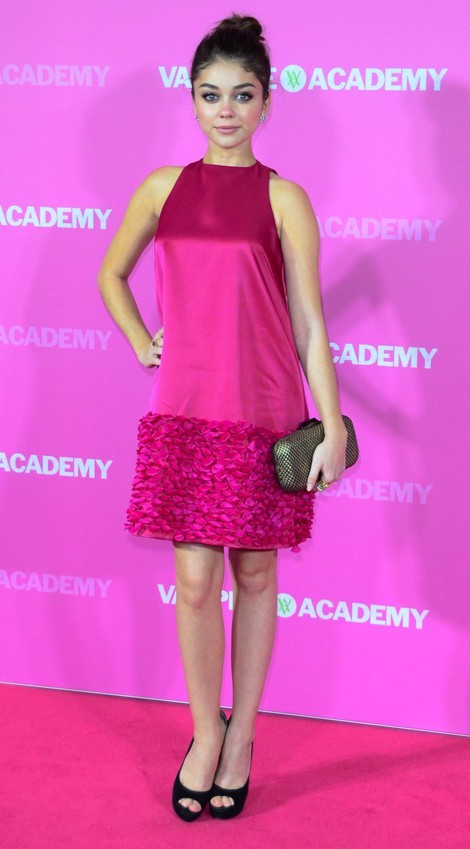 TV star Sarah Hyland was stunned when a fan groped her in Australia earlier this week. Hyland is currently filming a special holiday episode of "Modern Family" in Sydney, and after she left a party hosted by Qantas at The Sebel Pier One on Tuesday night, a fan reportedly grabbed her breast while asking to take a picture with her.

Hyland, who plays Haley Dunphy in the show, pushed the man off of her and yelled, "Don't touch me there." Security quickly intervened and police were called.

A New South Wales Police Department spokesman told the MailOnline: "A man is assisting police with investigations following an alleged indecent assault of a woman yesterday. It is alleged the man indecently assaulted the 23-year-old woman near Hickson Road, The Rocks, at about 7:50 pm. A 29-year-old man was arrested. Police are continuing their investigations."
The actress later wrote on Twitter: "Sorry to all the fans outside the #qantas event that I didn't get to say hi to but I had to leave due to an inappropriate touch of a fan."

Hyland's boyfriend Matt Prokop attended the event with her, and tweeted: "To the a**hole who assaulted Sarah tonight I hope to God you don't see next week. All Sarah wanted to do tonight was say hi to the girls who were waiting outside one douche can ruin it for everyone. Goodnight."
Earlier this month, Hyland told Vanity Fair that she wants to be known for her acting, not personal life. She said: "I don't like the F word and I don't like the C word. I like the real F word and C word, but I don't like 'famous' and I don't like 'celebrity.'
She added, "I don't want to look like I want to be in the public eye. I didn't become an actress to be famous."