Model Claims He May Be The Father Of Kourtney Kardashian's Son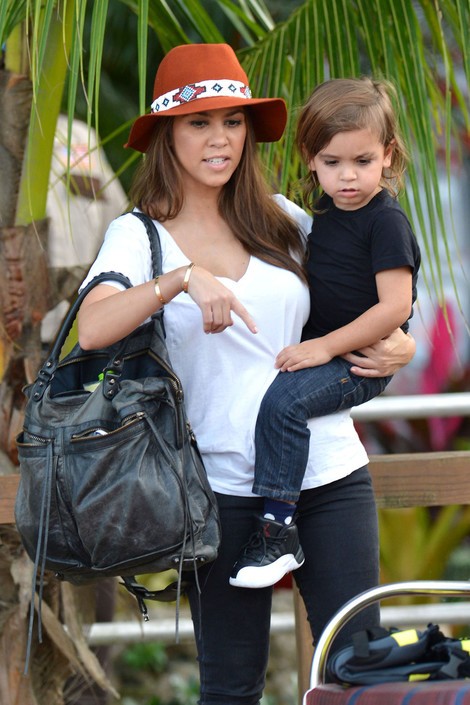 Model Michael Girgenti has come forward claiming he may be the biological father of Kourtney Kardashian's son, Mason.
The Los Angeles-based model says he hooked up with Kardashian in 2009, nine months before Mason was born. At the time, the reality star was on a break from her boyfriend, Scott Disick. The pair got close while they were shooting a magazine cover.
Girgenti now wants a DNA test to prove he is or isn't a dad.
He told In Touch magazine: "After he was born and I saw photos of him, I began to wonder." He added, "I would definitely want to acknowledge Mason if he's my kid. He deserves to know his real father."

Meanwhile, Kardashian's attorney has slammed the model's story, calling it "preposterous and an outrageous lie," telling the magazing: "They did not exchange contact information. Since the August 20, 2008, on-set photo shoot, Kourtney never spoke with him, saw him nor met him again. Kourtney has never been alone with him, and Kourtney certainly has never physically/intimately been with Mr. Girgenti."
Kardashian and Disick also have a daughter named Penelope. The couple isn't married.