Model Chrissy Teigen Receives Death Threats From Chris Brown's Fans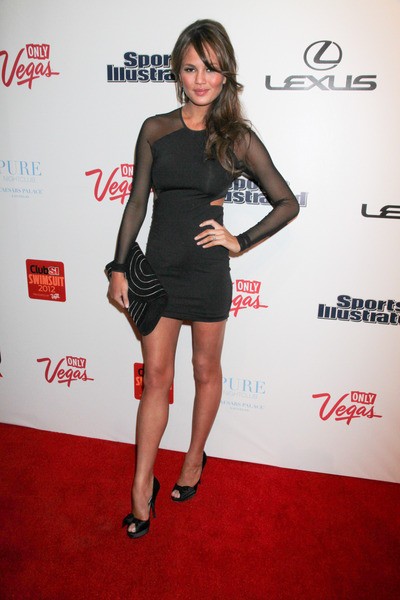 Sporst Illustrated Swimsuit model Chrissy Teigen has received hundreds of nasty twitter messages - including death threats - over a slight jab she took at the "Kiss Kiss" singer before he took the stage at Sunday night's Billboard Music Awards.

"So excited to see Chris Brown! I love loud and surprising background fits of rage I can hear from the audience!" Tweeted Teigen, who was backstage waiting for boyfriend John Legend to perform.

"Why sing when you can dance?" She added shortly afterward.

The two comments set off a firestorm against the model from Brown's fans, including death threats and people calling for her to be "raped and murdered".

"Reallllly makes me sad that 99% of the most disturbing comments come from young girls. I'll end it there but it make (sic) me sad..." Teigen tweeted after receiving many of the threats and ill will.

But the model wasn't the only star chiding Brown, pop singer P!nk and husband Carey Hart were tweeting while watching the show, and they both called out the star for lip-synching during his performance.

Brown's performance of his new single, "Turn Up The Music", featured BMX bike stunts.

26-year-old Teigen went back and forth with some of the commenters - many of whom deleted their accounts after posting death threats - and wants the world to know that these types of messages are unacceptable.

"I have some screen caps. And I will do everything I can to make sure people know, internet or not, you CAN'T say this s**t," she tweeted.

Brown has since replied to his fans, aka "Team Breezy", posting a message on his own Twitter page.

"Team Breezy! Lets stop sending death threats! I know y'all bout that life but it's the wrong message! Ur turning haters into victims!" He said on Tuesday afternoon.