Model Angie Everhart Diagnosed With Thyroid Cancer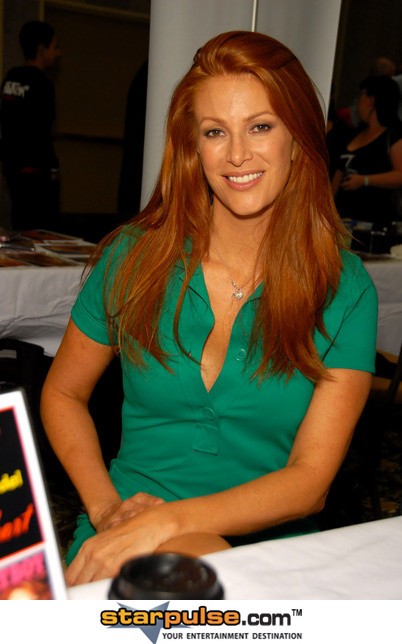 Former supermodel Angie Everhart has revealed that she's battling cancer.

The 43-year-oldredhead, who was once engaged to actor Joe Pesci, was recently diagnosed with thyroid cancer and is set to undergo surgery on Tuesday.

The model's publicist confirmed the news to TV show "Extra," saying, "Word has been trickling out about supermodel/actress Angie Everhart's health. She wants to set the record straight by letting everyone know that it is true that she has been diagnosed with thyroid cancer, however, the prognosis is very good.

"She will undergo surgery tomorrow and expects to be back to work and to mommy duties in a few weeks.

"The most important reason she is revealing this information is to encourage people to learn about cancer prevention, its signs and treatment immediately."

Last November, Dancing With The Stars co-host Brooke Burke revealed to fans that she was suffering from the same form of cancer, and in February she revealed she is cancer-free.

Modern Family star Sofia Vergara also battled and beat the disease in 2000.