'Mob Wives' Star Big Ang Kicks Off The Holidays With New Season And Surprise Engagement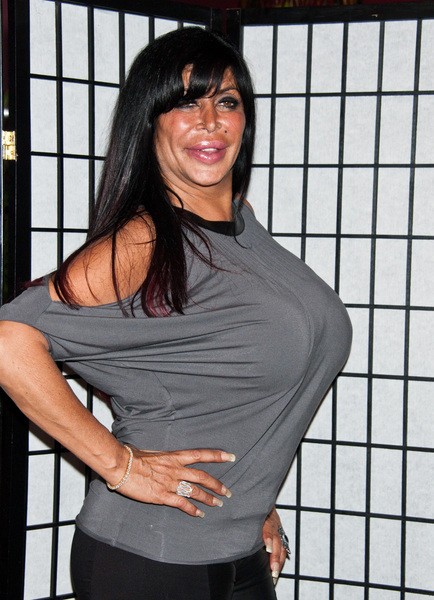 No one could ever make an entrance quite like Big Ang.
Like a firecracker, the Staten Island native brightens up any room, instantly owning it without batting a single false eyelash. And there's no question that the reality TV star, best recognized for her larger than life assets, distinct smoker's rasp, and no-nonsense approach to wise guys, is the official godmother of VH1's hit series, "Mob Wives." Angela Raiola may have joined the cast back in season two, but the 52-year-old has easily proven to be the show's well endowed cheerleader leading her team of ladies behind la famiglia.
Big Ang has the right bloodline for the role (her uncle Salvatore "Sally Dogs" Lombardi was a captain in the Genovese crime family), but the mother of two has also found success on her own terms. Not only did she discover fame with three popular reality shows, but Big Ang is also an author and now the owner of her own wine line, appropriately named Big Ang Wines. It's not a shocking move for a woman who has worked at bars since age 16, nor is supporting gay marriage by helping a fan pop the question to his boyfriend in Central Park. What's next on the agenda for the mother of two? You could guess Botox, but Big Ang is actually getting ready to launch season four of "Mob Wives," which promises to hold some major surprises for fans.
Just in time for the premiere on Thursday, December 5th at 10PM ET, Big Ang chats with Starpulse.com about preparing cocktails her way, advice on love, and what she really hopes to do next.
When did you realize that it was time for you to release your own wine collection?
Big Ang: I have been drinking wine since I was a teenager. My family would always have red wine and cream soda. Now that I have two bars in Staten Island and Miami, I wanted to come out with my own wine line to sell in my bars and at liquor stores all over.
How is your wine collection different from anything else that's currently on the market?
Big Ang: My wine is so delicious on its own or mixed. I'll soon be releasing some recipes on my website BigAngOfficial.com and BigAngWines.com.
When it comes to entertaining guests, what are some major dos and don'ts?
Big Ang: Always cook more than enough. It's always better to have too much than not enough food. You never know who is coming to dinner.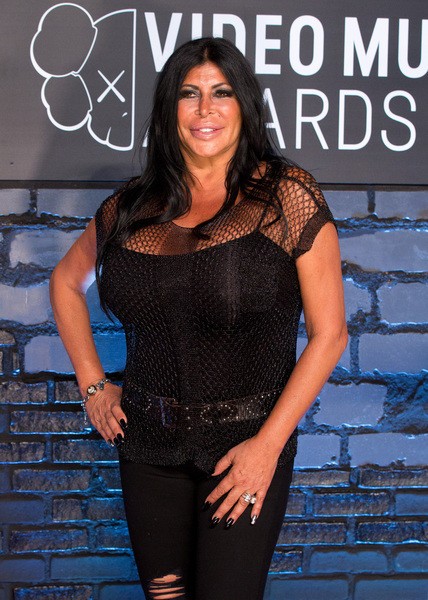 Which is your favorite cocktail and how can anyone make it the Big Ang way?
Big Ang: One of my favorite cocktails is what I like to call 'Big Ang's Italian Specialty.' The best way to make it exactly how I like it is by using half cream soda and ½ Big Ang Wines Cabernet. It's so delicious, easy to make, and it's perfect for any occasion.
You may have joined 'Mob Wives' in season two, yet it seems that you're the most popular out of all the ladies. How do you feel about having such a huge following among male and female fans?
Big Ang: I love all my fans and friends that I have made since being on the show. Everyone is so wonderful and I'm so thankful for them.
What has been the strangest thing a fan has ever done for you?
Big Ang: Hmm, strangest thing? I don't know about strange, but one of the coolest things was what I did back in early November. A fan wrote to my manager, Jenn Graziano, asking if I could assist him with proposing to his boyfriend of eight years in Central Park. So I did. I also surprised them with an engagement party at Ainsworth Park.
You previously mentioned that you enjoyed being with wise guys because they know how to treat women. Looking back, what has been the most important lesson you've learn about love when it came to being with wise guys?
Big Ang: From beginning to end, with any guy, no matter who he is or what he does, you really gotta love yourself first.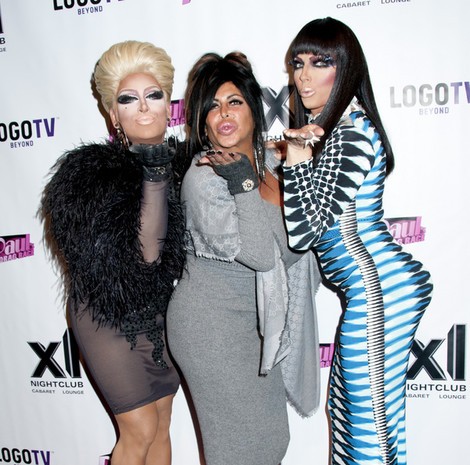 Any advice for women looking for love?
Big Ang: When you stop looking, that's when you find someone. Love and take care of yourself first and always. The right man will come along when the time is right.
How is the next season going to be different from anything else fans have seen so far?
Big Ang: Without revealing too much, the new show launches on December 5th and we have different cast members who will add a whole new dynamic to the series. There are also some cast members who will not be returning.
Going back to your fans, what has been your most favorite encounter?
Big Ang: I definitely still have to say when one of my fans, named Greg, wrote to my site because he was proposing to his boyfriend of eight years. His boyfriend loves me and Greg wanted to surprise him by proposing in Central Park. I met Greg and we talked about how he was going to propose. He had a flash mob and then after that, Greg and I came down the stairs together and he proposed to his boyfriend. It was really a lot of fun. Everyone knows I love my gays. I think maybe I should start marrying them, too! That would be fun.
What's next for you, besides maybe marrying your gays?
Big Ang: I just came back from a quick trip to Miami for Thanksgiving and now I'm home getting ready for the newest season of 'Mob Wives.' You better be watching!