MMVAs Highlights: Katy Perry With Wings, LMFAO In Underpants, Justin Bieber & More!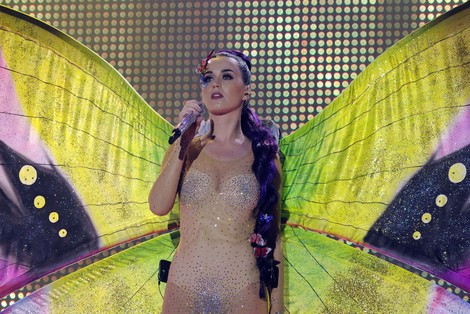 Canada's Much Music Video Awards (MMVAs) were held in Toronto on Sunday night, and some of our favorite popstars came out in full force on stage and off.
Katy Perry walked the red carpet in a flowing Egyptian-inspired black and gold gown, and later she took the stage and transformed into a colorful butterfly. She took home trophies for "UR Favorite International Artist" and "International Video Of The Year" for "Last Friday Night (T.G.I.F.)."
Justin Bieber carried his baby brother Jaxon on the red carpet and posed for photographs with his protegee Carly Rae Jepsen, who picked up three awards at the event. Jepsen opened the show sitting on a blue swing as she performed her breakout song "Call Me Maybe." Bieber was named "Ur Favorite Artist" and won "International Video Of The Year by a Canadian" for "Boyfriend."
Bieber's girlfriend Selena Gomez also posed for pics and showed off her long legs both on stage and off. Others who performed included Kelly Clarkson, Flo Rida and Nelly Furtado.
See tons of pics from the MMVAs...