MMA Fighter Gina Carano Says She's Just A Normal Girl At Her First Movie Premiere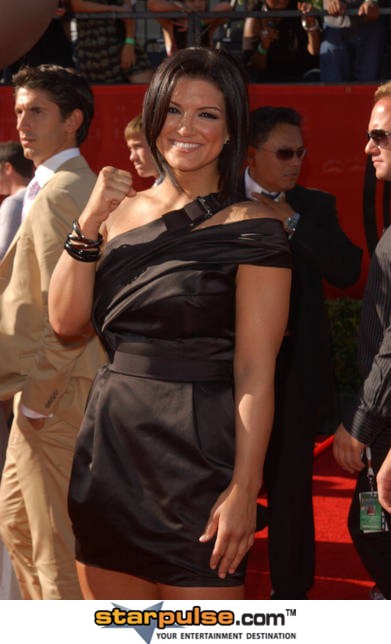 AFI Fest hosted the world premiere of Haywire as their secret screening for the festival on Sunday. The film was noteworthy as the new film by Steven Soderbergh, but also the leading lady debut of athlete Gina Carano. The MMA fighter made her transition to action heroine as the star of the movie.
"All of this is surreal right now," Carano told an audience after the film screening. "Steven was one of the most beautiful people and gentle people that spent time with me."
Carano plays a former Marine framed by some corrupt employers who has to fight her way through bad guys to clear her name. "I loved the fights. The fight days were where I could actually feel like myself but other than that, it was all new things. I was in really, really good care."
The entire audience was impressed to see Carano's leg locks and wall kicks on screen. She insisted that she's just a normal girl. "I'm quite normal," she said. "I'm normal."
She appeared shy before an audience of 1000 movie lovers, but thanked her collaborators for the opportunity to learn a new art. "Anything I can do to express myself… not porn."
Haywire opens in theaters January 20.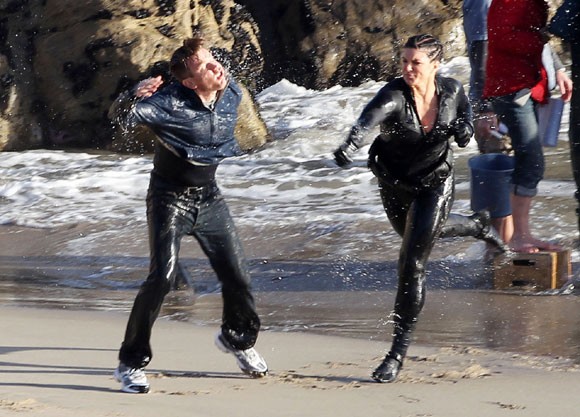 Ewan McGregor suffers a beating from his co-star Gina Carano
while on the beach for the upcoming film 'Haywire'