M.K. Nobilette Becomes The First Openly-Gay 'American Idol' Contestant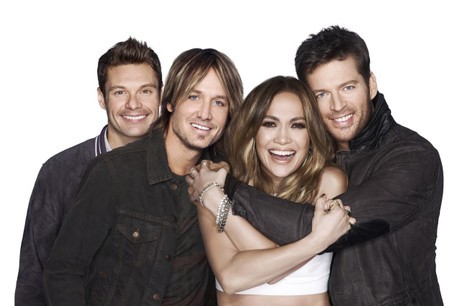 20 year-old M.K. Nobilette did something no other American Idol contestant has done before when she revealed she was gay on-air.
American Idol has had gay contestants before, such as Clay Aiken and Adam Lambert, but they all revealed their sexuality after their respective seasons ended. Either that, or any talk of their sexuality was pulled from episodes prior to air.
The revelation came when Nobilette was being interviewed by the judges for a possible spot in the Top 30. While talking about not fitting in, she said, "I'm very obviously gay, and there are always gonna be people in America and everywhere else who will definitely hate me. But I think that in the last two years there have been a lot of things that have really changed that, and have made it a positive thing."
Jennifer Lopez said, "The world is changing. We think you could be an American Idol." Nobilette was placed in The Top 30 and will hope to get the vote of the American public as the contest continues.