Mitch Winehouse and Russell Brand Join Forces To Raise Substance Abuse Awareness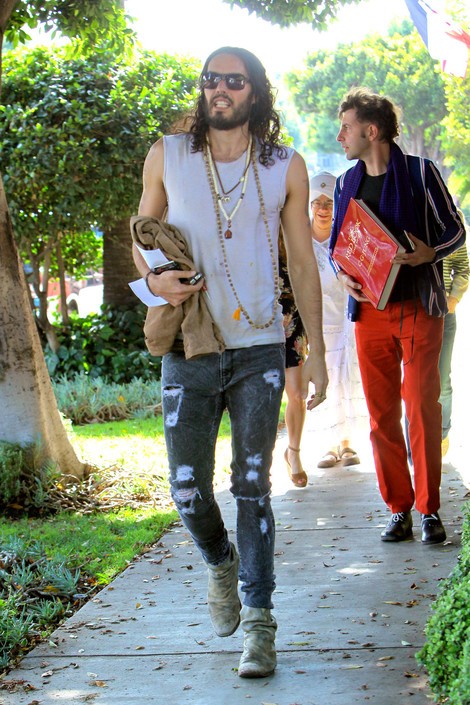 Amy Winehouse's father has joined forces with British comedian Russell Brand to tackle the "woefully underfunded" drugs and alcohol education schemes in U.K. schools.
Mitch Winehouse is launching the Amy Winehouse Foundation Resilience Programme across fifty London schools on Tuesday to help fill a "worrying knowledge gap" about youth substance misuse.
Winehouse tells British newspaper the 'Daily Star,'
 "Everyone wants their kids to make informed choices when it comes to drugs and alcohol. But it's such a complicated subject to understand, especially when you look at all the new legal highs that have appeared over the past few years, that it's no wonder that parents feel in the dark about what to do.

"Drugs education in schools is woefully underfunded and has been far too inconsistent. That's if it happens at all.

When it does, it doesn't look at why people turn to drugs or drink. It doesn't happen with any kind of regularity. And it doesn't help teachers and parents to support the kids who really need it. That really needs to change.

Our new secondary schools program will give everyone - including parents, teachers and the pupils themselves - the skills and knowledge they need. That's something that will really help our young people."
Russell Brand, who has battled drug problems in the past, is due to attend the launch of the project at the Queen Elizabeth II Conference Centre in London on Tuesday.
Amy, who spent years battling severe and multitudinous substance abuses, died in 2011 from alcohol poisoning. Shortly after, her parents set up the Amy Winehouse Foundation in her memory to help other young people struggling with substance addictions.
We can only hope the Winehouse & Brand coalition to raise awareness will give the UK Educational system some valuable insight into curing, or at least mending, one of the biggest social crises of the past few generations. We think that the plight of a still-grieving father who lost his daughter to substance abuse, and the experience of a former addict with a tremendous amount of media influence, could in fact make a difference.