Mission Accomplished: Richard Hammond Reflects on 'Crash Course' Season 2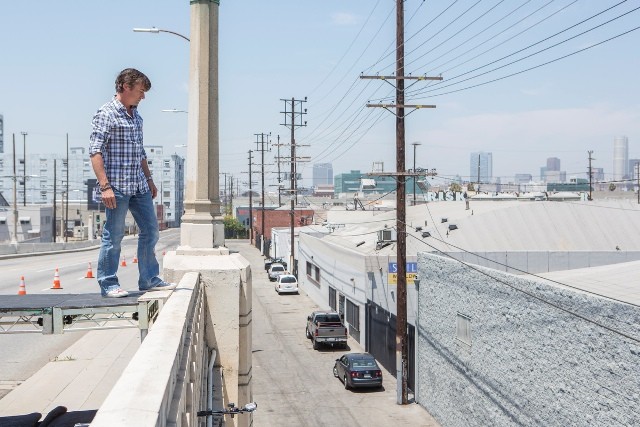 Another surprise during the second season of Crash Course was that Richard - who might just be television's toughest presenter given that his accomplishments include running with the bulls at Pamplona, racing a Bugatti Veyron against a Eurofighter aircraft, and surviving a high-speed dragster crash that should have killed him - had one of his 'crash courses' cut short after his mentor in the bullfighting episode decided that he was safer outside of the rodeo arena.
 "I think it became inevitable," Richard said of the turn of events. "We said 'We have to embrace failure. We will take on things that sometimes can't be done, because that's the way of it.'That was an important note in the season of programs. It was real. If you're going to make reality, it better be real. I felt disappointed," he added, "but also less likely to die."
With Crash Course in the rear view mirror, he's moved on to other projects while audiences wait for the January return of Top Gear. "I'm certainly busy and that's good," he explained. "I enjoy making all types of television. I've got a new Saturday night show starting here in the UK just after Christmas.
"The only genre I've never done, I would love to do some scripted [television]. Maybe that's the next challenge," he continued, "if an opportunity came up to do something. And I'm very lucky because as far as I've got as a TV host, that notoriety is more likely to afford me the opportunity."
As season two of Crash Course comes to an end, will we have the pleasure of seeing a season three? "There are conversations about it. Certainly in production we all found it very rewarding," Richard said, taking a moment to thank the crew who make all of his adventures possible. "They're a heck of a team," he added. "Proper professionals in every department." (You can check out our list of occupations Richard should consider in season three.)
While compliments are being given out, Richard deserves a few of his own. It's impossible to think of Crash Course without Richard Hammond. The show works not just because he's a well-known TV host, but also because he's passionate about showing audiences working-class America, smart enough to ask all the right questions to make that possible, and courageous enough to try all the different opportunities that come his way.
Given his impressive resume on Crash Course, Top Gear and even in everyday life, does the enormity of everything he's been able to accomplish ever hit Richard? "Sometimes," he said. "It's in the background. I'm very, very, very lucky." We're certainly very lucky to have him on television.
You can keep up with Richard Hammond on Twitter (@thehamsterscage). The second-season finale of Richard Hammond's Crash Course airs tonight at 10 PM ET/PT on BBC America. Top Gear returns in 2013.
For more from Brittany Frederick, visit Digital Airwaves and follow me on Twitter (@tvbrittanyf).

(c)2012 Brittany Frederick/Digital Airwaves. Appears at Starpulse with permission. All rights reserved. No reproduction permitted.