Miss USA Rima Fakih Won Radio Pole Dancing Contest (Video)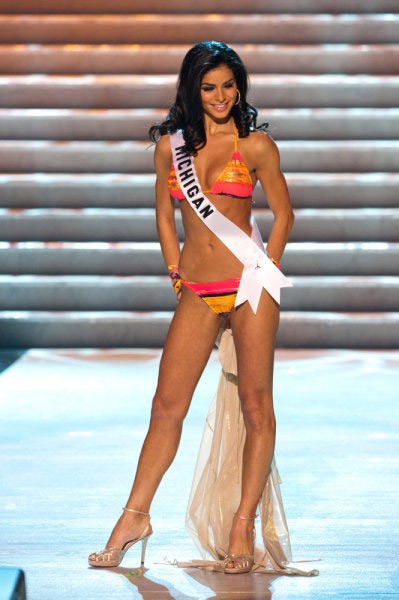 Miss USA winner Rima Fakih is under fire after it was revealed she was working a stripper's pole at a gentlemen's club.
Fakih won a contest ran by a Detroit radio station in 2007. The prize was a women's only pole dancing instruction class run by strippers at a local gentlemen's club. At the end of the class, they had a competition to see who the best was. Fakih won the competition and prizes that included adult toys and a stripper pole for home use.
Photos were taken of her winning routine, wherein she wears shorts and a tank top - quite a bit more clothing than the lingerie shots taken by the Miss USA competition. Officials are looking into the matter, to see if any more racy photos of the Miss USA winner exist.