Miss USA Rima Fakih Promotes The Miss Universe Pageant In A Yellow Bikini - Hot Or Not?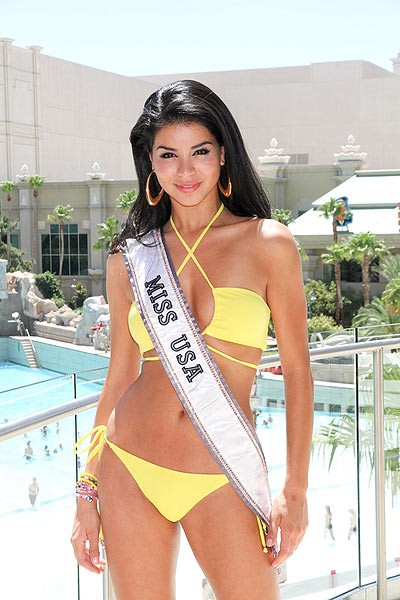 Miss USA 2010 Rima Fakih promoted the Miss Universe Pageant at Mandalay Bay in Las Vegas yesterday in a striking yellow string bikini. We can definitely see why she won the competition.

The attractive 24-year-old Lebanese-American was embroiled in some controversy following her win in May after photos surfaced of her pole dancing for a radio contest.

She explained it was a promotional event they do every year called Stripper 101: "They bring together all of these women...and they teach you how to dance and feel sexy."
Looking for news on Rima's December 2011 DUI? Go here (we recommend checking out these pics first!)