Miss USA Olivia Culpo Is Crowned Miss Universe 2012 - See Photos!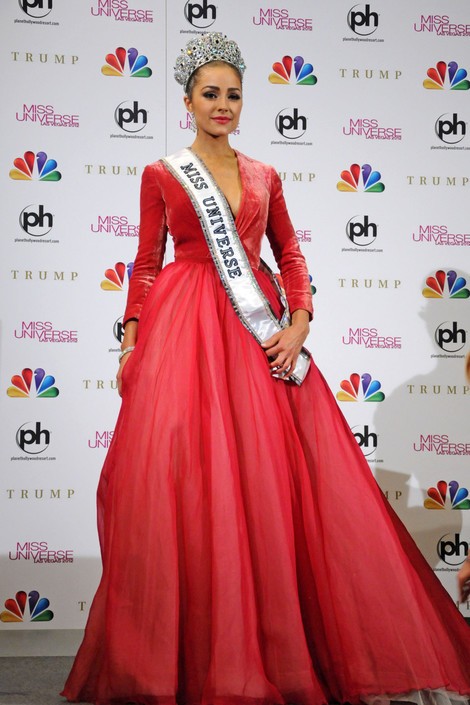 Reigning Miss USA Olivia Culpo was crowned Miss Universe 2012 last night in Las Vegas, Nevada.  The Rhode Island native, 20, is the first woman from America to win the title since 1997. She was crowned Miss USA 2012 in June.
Culpa was attending Boston University when she won the Miss USA title. The musically inclined pageant winner has played cello for 13 years and also sings and plays the piano.
Miss Universe contestants from more than 80 countries were judged in three categories: swimsuit, evening gown, and interview. The competition was televised in 190 countries around the world.
Judges including "The Voice" star Cee Lo Green, Olympic gold medalist volleyball player Kerri Walsh, and "Real Housewives of Beverly Hills" star Lisa Vanderpump made the final decision.
See more photos of Olivia...