Miss USA Bikini Photos: See Pictures Of Winner Nia Sanchez And The Rest Of The Top 10!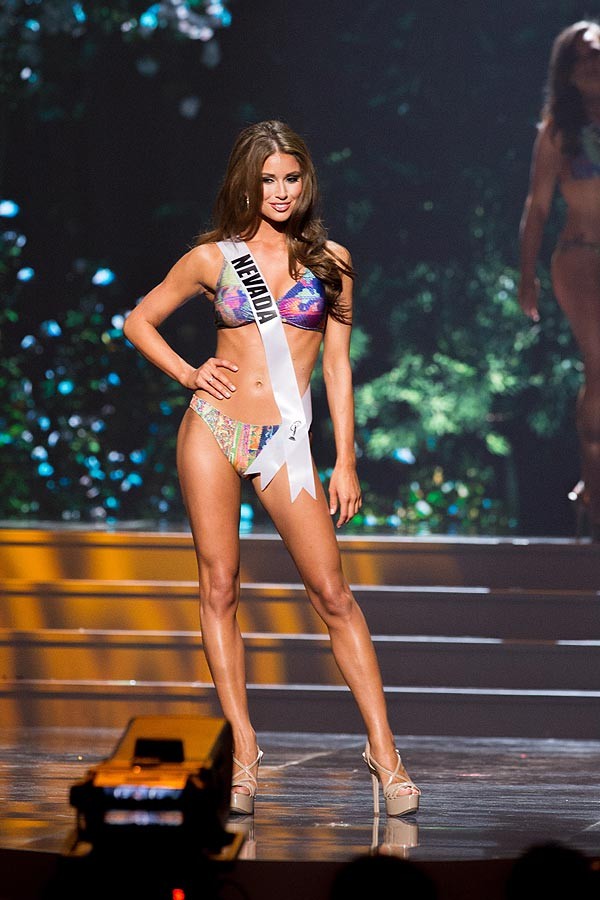 Miss Nevada Nia Sanchez was crowned Miss USA on Sunday night during the 2014 Miss USA Pageant in Baton Rouge, Louisiana.

Sanchez takes the crown from last year's winner, Miss Connecticut Erin Brady. Nia will now go on to compete in the Miss Universe pageant representing the U.S.

There were 51 contestants who competed for the title, showing their sexy curves in evening gowns, showing off their minds in the interview portion of the show, and showing off a little bit more in our favorite -- the swimwear competition.

This year the 51 contestants modeled Kandice Pelletier swimwear and shoes from Chinese Laundry, and we've got your top 10 contestants in their bikinis right here. Click through for lots of pics of winner Sanchez, first runner up Miss North Dakota Audra Mari, Miss Louisiana Brittany Guidry, Miss Florida Brittany Oldehoff, Miss Georgia Tiana Griggs, Miss Wisconsin Bishara Dorre, Miss Maryland Taylor Burton, Miss California Cassandra Kunze, Miss South Carolina Christina Zapolski and Miss Iowa Carlyn Bradarich, who was voted into the top 10 by fans via twitter.